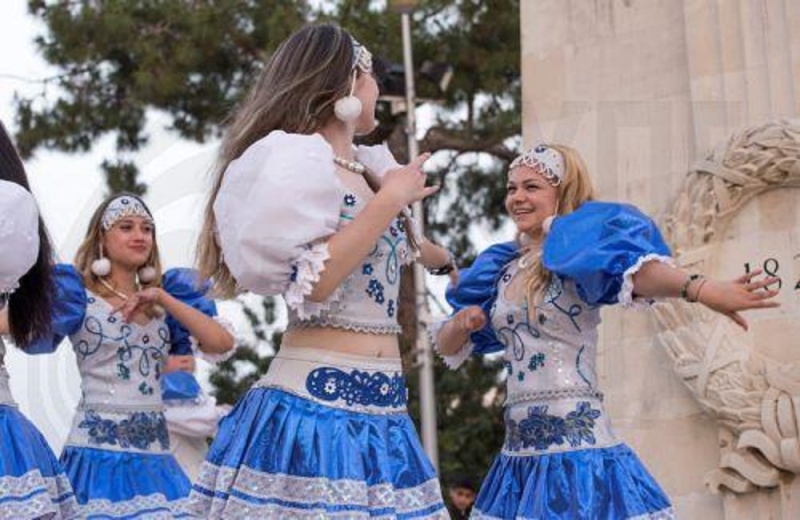 After a two-year break due to a pandemic, the Limassol Cultural Movement "Epilogi" in collaboration with the Organization of European Programs and Cultural Relations, returns with the 12th event "Music Imprints & # 8211; A city for all ", which will take place on May 29, in the renovated Renaissance Square, in Limassol and is dedicated to children.
The aim of this successful institution, according to a statement, was and remains the intercultural dialogue, through the meeting and acquaintance of the traditions of the citizens of other countries living in Cyprus, both with the Cypriot residents and among themselves.
< The event, it is added, offers everyone the opportunity to present and highlight their culture through the music, dance, traditional dishes, crafts and promotional material they exhibit, while it is reminded that in the previous 11 events, representatives dozens of countries each time, participated with their own stand, "in one of the largest multinational gatherings in our country, which attracted hundreds of visitors."
This year 's event is dedicated to children, since, as it is underlined, "through the socializing of children of different ethnicities, the foreigner becomes familiar, creating a bulwark against the racist ideas that, unfortunately, are promoted in our society."
Children will have the opportunity to participate with their parents in a celebration of different peoples and cultures and will get a taste of the culture and traditions of the children with whom they share the same city, while they will be able to play together in its beautiful park. Renaissance, adds the announcement.
The event, which will take place on Sunday, May 29, at 18.00, will include a main stage for an art program and kiosks with traditional dishes that will be offered free of charge to all, as well as crafts and information material from the participating countries and organizations. Children will be offered special, favorite delicacies.
Representatives from Ethiopia, Bulgaria, Vietnam, Georgia, Greece, Iran, China, Cuba, Cyprus, Lebanon, Nigeria, Palestine have so far participated in this year's event. , Russia, Serbia, Syria, Philippines.
Also participating will be the Cyprus-Hungarian Association, the Alliance Francaise, the Kurdish Cultural Center, the Cyprus-Romanian Association, the Cypriot Roma Organization, KISA, AGAP , KEPAKY, Music Polychromia, Limassol Inercultural network, L. I. T. C. Russian-English Private School and the Organization of European Programs and Cultural Relations.