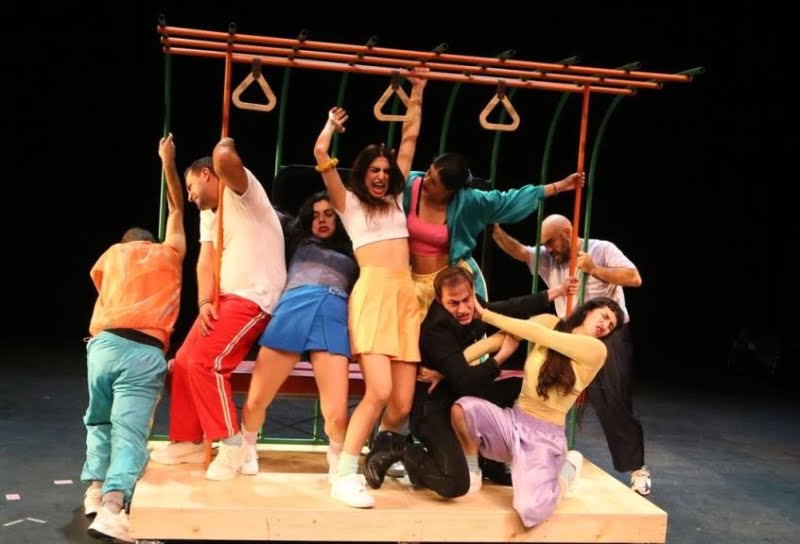 In response to yesterday's announcement by the Ministry of Education, Sports and Youth, about the show "Around the World in 80 Days", THOK clarifies that the phrase mentioned by the Ministry in its announcement was not used and expresses its disagreement with the removal phrase from the text of the performance.
In particular, it states that the phrase "can a boy want to be a girl and a girl want to be a boy?", to which YPAN referred, was never used in any performance of the play. He then explains that the phrase isolated and removed by the Commission's decision reads "Can a boy love a boy and a girl love a girl?".
THOK adds that he disagrees "with the decision of the Commission for the selective isolation and removal of the phrase that was also present in the student performances until 7.12.2022", reminding that the performance contains, among other things, concepts and messages about friendship, love, the freedom to express emotions, the acceptance of diversity and the beauty of multiculturalism.
The 31-year-old burned and threw his clothes into a well after the ambush-Showed scenes
Thriller with the 35-year-old who is missing for the ambush-He expressed fears, hid a mobile phone
27-year-old wanted for the kidnapping of the 23-year-old-The victim was also arrested
They opened fire on a 48-year-old man's apartment-Damage to a balcony door
A found the car of the kidnappers Stynomy – Searching for victim and perpetrators
Shoe and mobile phone found at the scene of the abduction – The vehicle was recently sold