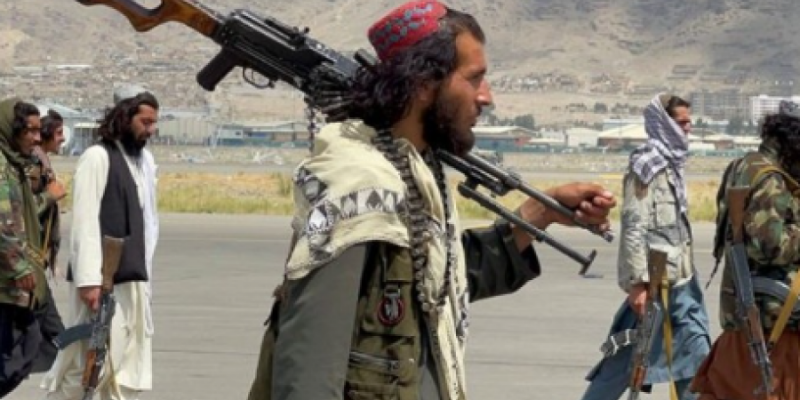 Two Iranian border guards and a Taliban fighter were killed today after a gunfight broke out near a border post between Iran and Afghanistan, a Taliban spokesman said and Iranian state media reported.
The three people were killed in an exchange of fire between Iranian forces and the Taliban on the border of the two countries, according to Taliban authorities.
Earlier, Iranian police spoke of a "clash" without giving information about the casualties, and through the local Iranian news agency Mehr, the death of an Iranian border guard was announced. Irna later reported that two Iranian border guards were killed and two Iranian civilians were wounded.
After the clash, Iranian authorities closed the Milak-Zaranj border post, an important trade crossroads, rather than the site where the clash took place. – until further notice, Irna reported.
Both sides accuse each other of opening fire first.
The incident comes amid tension between Tehran and Kabul over the distribution of water from the Helmand River, a dam built in Afghanistan that restricts the flow of water to drought-stricken Iran.
< p> "During the clash, one person was killed on each side and several were injured," said the spokesman for the Taliban Interior Ministry, Abdul Nafi Thakur, in a message on his Twitter account.
"The situation (is) currently under control," he said, adding that his government "does not want a war with its neighbor." country.
On Saturday morning, "Taliban forces started firing with all kinds of weapons against an Iranian police post from Afghan territory," the deputy commander of the Iranian police, General Qassem Rezaei, had said earlier, according to with the official news agency Irna.
The police then responded to the shooting that took place on the border with the province of Sistan Baluchistan, in southeastern Iran.
"After the fighting started, the police chief ordered the border guards to prevent anyone from approaching the border." , General Rezai added.
Read also: Chaos at British airports: Technical error affects e-gate system
Source: APE-MPE
The Iran, which shares a border of more than 900 kilometers with Afghanistan, does not recognize the government formed by the Taliban.
Tehran recently warned that it "reserves" of the right to take measures to collect water from the Helmand River, which originates in central Afghanistan and makes it possible to irrigate large agricultural areas in southeastern Iran.
Afghan government spokesman Zabihullah Mujahid said Afghanistan is "determined to fulfill its obligations", but that the "improper statements" of Iran could damage relations between the two countries.