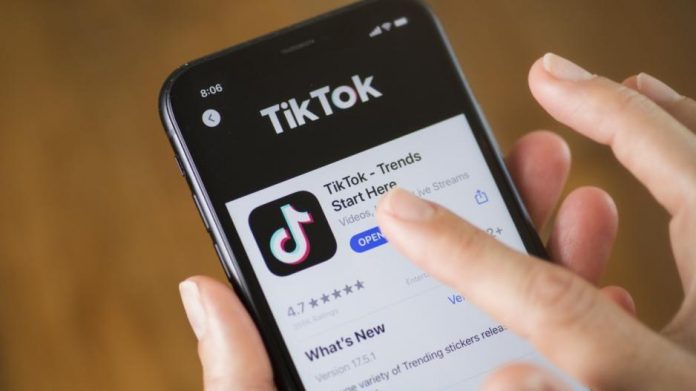 Privacy is becoming increasingly important as consumers demand respect for their privacy
TikTok surpassed Facebook in popularity according to data from the latest measurement for the applications that users "download" to their electronic devices.
TikTok, a platform for users to upload short videos, was created by Chinese company ByteDance and debuted internationally in 2017.
The application quickly became very popular at a young age and especially in children and adolescents . TikTok's remarkable resonance even turned it into a field of political controversy between two superpowers, the United States and China.
Former United States President Donald Trump has banned its use in the United States, urging the company to sell its operating rights in the country to a US company.
For his part, Joe Biden withdrew this claim, but at the same time instructed the relevant services to investigate whether the platform threatens in any way the national security of the United States or whether it maliciously exploits the personal data of American users.
According to a post by NikkeiAsia, other new applications and platforms are on the rise that threaten the great forces of the area to date, such as Facebook, WhatsApp, Instagram and Facebook Messenger.
One of these emerging applications is in fact a competitor of Tik Tok. This is Likee, an application also of Chinese origin, in which users create short videos, but for professional use, for marketing purposes, etc. In the last measurement, Likee climbed to 8th place.
The Telegram messaging app , created in Russia but now headquartered in Germany, was ranked 7th on this list.
This application allows users to delete their messages whenever they wish.
It has become particularly popular in Hong Kong and Thailand, where it has been used by protesters during political unrest to pass under government surveillance radars. Another new application that is high on the list is Discord. It is an audio communication service that quickly became popular in the world of video games, used by online videogames players to chat with each other during games.
At the top of the list is another new application, the Little Red Book (Xiaohongshu) , which combines elements of social networking and e-commerce. In China, where it comes from, it already has 100 million subscribers.
source: BRIEF