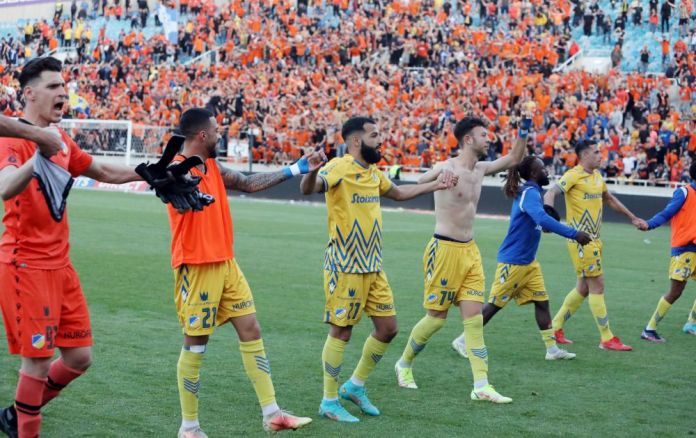 If you asked the most optimistic APOEL fan at the beginning of the year, after the first tragic games, if he believed that the blue and yellows had a chance to climb to the highest rung of the standings, he would hardly say with too much confidence that his team can claim this year's title. However, with their own course and at the same time the losses of the leaders, they are firmly in the title bay and tonight (19:00) in Tsirio they will be called to take a decisive step against Apollon to return to the top of Cypriot football.
>
The team of Nicosia necessarily wants the three-pointer, in order to surpass the blue and whites in the standings and to have the luck completely in its hands in the remaining matches. APOEL leaving Limassol victorious against Apollon, will return to the top after two and a half years, having the difference of two points from the blue.
In addition, will consolidate its position for exit to the Champions League, given that this year there are two tickets available for the top inter-club competition and that it is four points away from the third place, where AEK is with 47 points.
In the games, Sofronis Augousti is expected to give a basic jersey to Karo, who is returning from his penalty. He will be in the center of the defense next to Vinicius, while on the sides of the rearguard will be Sampala and Pedro. Michael remains under the beams. Okriashvili, Souza and Sarfo will start in the center, with Natel and Endongala – who also returns from punishment – being on the offensive line. Maglitsa will play at the top.
Like this:
Like Loading …