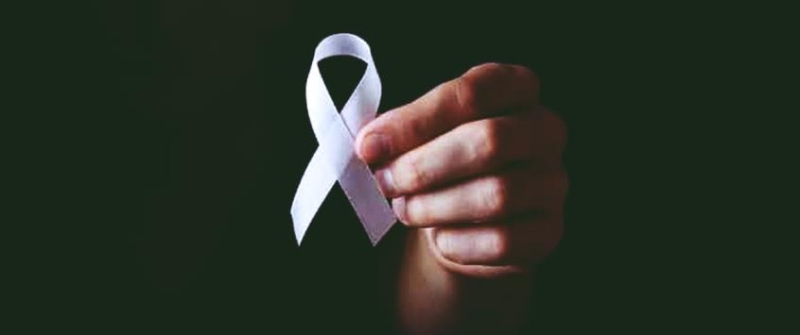 World Cancer Day was established by the International Union Against Cancer on February 4, with the aim of emphasizing the fact that a large proportion of cancer cases can be avoided through prevention and that a large proportion of cancer deaths can be prevented. be avoided through early diagnosis and treatment.
In Cyprus, thirty-seven years ago, one of the largest associations of cancer patients, PASYKAF, was founded. At a time when the word cancer was still taboo and when our fellow human beings were suffering in silence, twenty one people with experience of cancer took the courageous decision to create a link, which offers support and palliative care to patients.
Over the years, their voice grew stronger and today there are thousands of member-volunteers who stand by cancer patients and their families, through dozens of programs, while giving new daily struggles to meet all their needs. One by one the their goals were achieved, however, through European proposals, efforts are being made to offer more programs that are mainly based on the prevention and valid detection of cancer.
According to PASYKAF data, the first cancer found in men in Cyprus is prostate cancer, second is lung cancer, third is colon cancer, fourth is bladder cancer, fifth is Non Hodgkin's Lymphoma and sixth is thyroid cancer. In women, breast cancer occurs most often, second is thyroid cancer, third is colon cancer, fourth is cervical cancer, fifth is lung cancer and sixth is Non Hodgkin's Lymphoma.
With the services offered by PASYKAF, over the years it has served thousands of patients and their families. These services, according to the director of public relations of the Association, Georgia Orfanidou, concern supportive and palliative care at home, psychological support, social support, physical therapy and lymphedema clinics, post-therapeutic support at the "Afetaria" center, transport of patients and the support of relatives of patients in human loss.
During 2021, PASYKAF responded to the needs of 6,168 patients, through 35,162 meetings throughout Cyprus, offered home support and palliative care to 2,655 patients through 24,744 visits. Also, 1,255 medical visits were made by a doctor with specialized knowledge of palliative care, while the psychologists of the association supported 1,550 patients through 5,209 meetings. At the same time, the physical therapists of the association offered specialized physical therapy through 2,739 meetings to 673 patients. The social workers who support the work of PASYKAF supported 1,021 patients through 1,234 meetings and 269 patients were transferred from Paphos, Limassol, Larnaca and Famagusta with a total of 1,226 transfers. Finally, in 2021 the association lent medical equipment to patients worth half a million euros.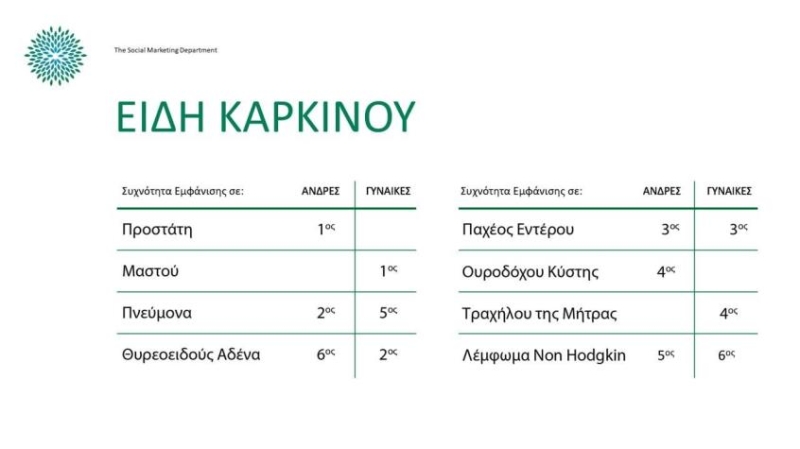 "The main goal is to reduce cancer in Cyprus"
PASYKAF is a modern organization in cancer matters and is connected to other European and international organizations but also European programs. As he said speaking to REPORTERMs. Orfanou, "as far as the issues of prevention and valid detection are concerned, since 2003 PASYKAF has been running a large program that concerns informing the public about the symptoms and risk factors of various types of cancer, so that a patient can be worried immediately".
In addition to prevention, the association makes daily efforts for citizens to adopt a healthy lifestyle, through the recommendations of the European Code against cancer, such as stopping smoking, which is the main cause of many diseases. At the same time, information is provided on addiction issues such as alcohol, protection from the sun and others.
PASYKAF 's main goal is to contribute in the best possible way to the reduction of cancer in Cyprus and to the upgrading of the quality of life of patients and their relatives, but also contributes as much as possible to the cancer treatment strategy in our country.
As Ms. Orfanou explained, all the services offered by the association are equally important, since each patient suffering from cancer has different needs, however the fact that PASYKAF offered the psychosocial support of patients as the first service demonstrates the huge prejudice that existed at the time regarding cancer issues. "I want to emphasize the importance of prevention and accurate detection of cancer. Cancer is also about our personal responsibility, because we ourselves have to take care of ourselves when it comes to addiction and stress issues."
The need to continue population programs
PASYKAF, following the practices of other European countries, has promoted various population programs related to cancer. One of the programs that has already started as a pilot is that for colon cancer, with Ms. Orfanou considering the continuation of this program imperative, since colon cancer is the third most common type of cancer, both in men and and to the women in our country.
Other programs that our country should continue to have in its quiver to fight cancer are those concerning lung cancer and the program for the human virus papillomas (HPV). To eliminate HPV, PASYKAF managed to convince the Ministry of Health to give free vaccines through the General Health System.
Preventive treatment is provided free of charge to girls up to 18 years old and to boys up to 15 years old, with Mrs. Orfanou stressing that it should now also be provided free of charge when these people are older, as is done in other European countries. "This virus is responsible for five cancers and that is why we consider it very important to strengthen this specific program".
PASYKAF has undeniably offered and continues to offer a lot to cancer patients and their families. On the occasion of World Cancer Day, Ms. Orfanou sends the message of the smooth continuation of the association's work and struggle for even more years.
"I listened to her carefully, as if I knew it could happen to me too"
"They told me I didn't have anything, but I figured it out on my own later… Finally I had cancer "
"In Cyprus, a collective effort is being made to fight cancer at all stages"
Ahead of Cyprus in the treatment of cancer-Lower mortality