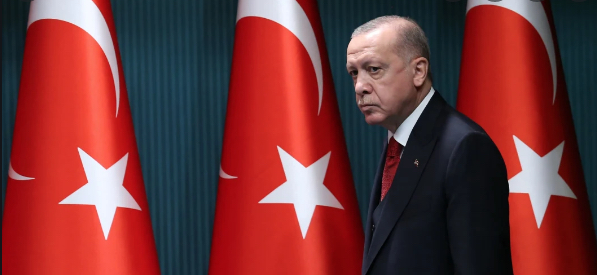 The issue of deportation of the 10 Ambassadors, who demanded the release of businessman Osman Kavala, is expected to be discussed today by the Council of Ministers of Turkey, which meets under the chairmanship of Tayyip Erdogan at 15.00.
According to sources in the ANKA news agency, diplomats from the Ministry of Foreign Affairs are looking for a formula to prevent the deportation of the Ambassadors in order to avoid a diplomatic rupture with the ten major western countries, including the USA, France and Germany. However, it is unknown at this time what he will do after leaving the post.
Soylu: The 10 Ambassadors are trying to bring Turkey to its knees
The 10 Ambassadors are trying to bring Turkey to its knees, said Interior Minister Suleyman Soylu, and he wondered how they could stop terrorism, since it is being promoted by France and America. "They are trying to bring us to our knees. "With ten Ambassadors they are trying to bring us to their senses," he said, adding that "even if they all come together, they will not be able to prevent the path of Tayyip Erdogan, the AKP, the People's Alliance or Turkey."
Yakis: Erdogan should not have given the order
Meanwhile, the AKP's first foreign minister, Yasar Yakis, told the opposition newspaper Cumhuriyet that Erdogan's "persona non grata" order should not be given. "They should leave such issues to diplomats and they should determine how to find a formula." According to Yasar Yakis, declaring a person undesirable is considered the step before declaring war on a country.
Regarding the statement of the Ambassadors regarding Osman Kavala, Yasar Yakis said that it would be better if they did not do such a thing, but international relations are a struggle in which one tries to bend the other. He said that Turkey experienced such a great crisis in 1974 "during the events in Cyprus" (as he calls the Turkish invasion) but not without reason. A similar situation took place then between Greece and Turkey. The tension between us and Greece was for a much more serious reason. "What we are doing right now is a development that will hurt us," he said.