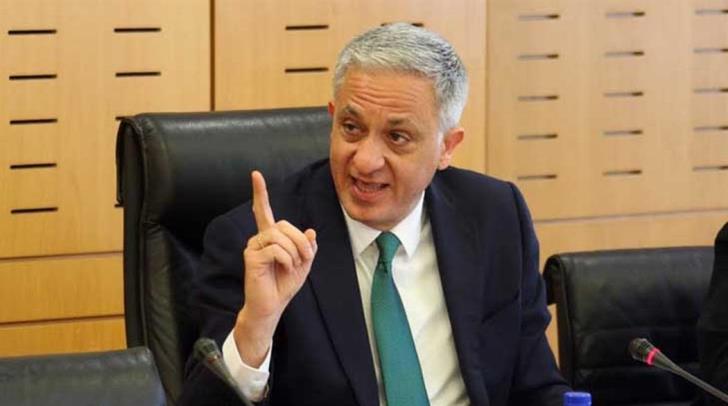 & nbsp & nbspphilenews & nbsp; & nbsp;
The work of Part 2 of the Session of the Parliamentary Assembly of the Council of Europe (PACE) continues in Strasbourg. The Parliamentary Representative of the Democratic Alarm, Mr. Nikos Tornaritis, head of the Cypriot delegation to the Assembly, participated today in a debate in the Plenary Session of the House, on the topic of ensuring and promoting genuine democracy in Europe.
According to an announcement, Mr. & nbsp; Tornaritis referred to the undermining of democracy and the rule of law in Europe, as a result of the various conflicts, the ongoing migration flows, the democratic deficit, climate change and the penetration of populism and extremist and fascist movements.
Stressing the importance of the Member States' common commitment to the common principles and values ​​of the Council of Europe, Mr Tornaritis noted, however, that democracy remains a fragile good and its protection a difficult task, as it must be constantly fortified to be resistant to crises and offer a way out of the complex challenges of the time. It is also fragile in the face of authoritarian regimes that imprison the opposite view for life. A great example is the case of Osman Kavala in Turkey, who should be released immediately and unconditionally, he added. & Nbsp; & nbsp;
The answer to these challenges is always more and not less democracy, stressed Mr. Tornaritis. The Cypriot MP stressed that the basic components of democracy are political pluralism, the holding of fair and free elections, freedom of expression, maintaining the role of the opposition as a counterweight to power, the independence of the judiciary, and multiculturalism. and the participation of all in the democratic process, to consolidate and expand further, thus ensuring the credibility and smooth functioning of democratic institutions.
Council of Europe member states, Mr. Tornaritis said, can draw knowledge and good practices from the significant know-how of the various bodies and oversight mechanisms of the Council of Europe to address existing weaknesses and institutional distortions that may undermine the functioning of democratic institutions at national level. This support is valuable and multilevel, concluded Mr. Tornaritis. & nbsp;