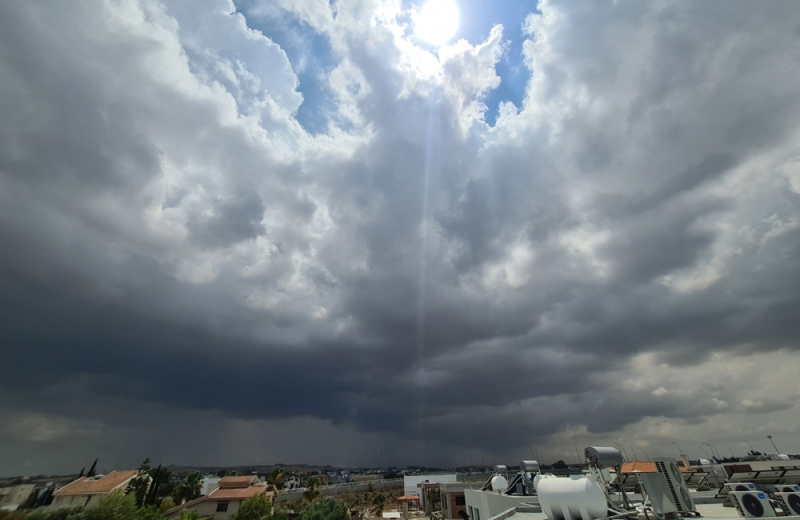 * photo by Weather Forecast-Ierodiakonou
Intense weather phenomena are recorded in various areas of Cyprus, with the consequence that the highways are also affected. The Police, in a post on Twitter, appeals to drivers to be careful and to drive at low speeds.
Λόγω των καταρρακτωδών βροχών που σημειώνονται σε διάφορα σημεία των αυτοκινητόδρομων, η Αστυνομία καλεί τους οδηγούς να κινούνται με χαμηλή ταχύτητα, να διατηρούν απόσταση ασφαλείας από προπορευόμενα οχήματα και να έχουν αναμμένα τα φώτα πορείας του οχήματός τους. pic.twitter.com/8KCUZDmm4X

— Αστυνομία Κύπρου (@Cyprus_Police) June 14, 2022
As reported on the Weather Forecast page & # 8211; Ierodiakonou on facebook, the heavy rains and storms that mainly affect areas of the interior, follow east & # 8211; northeast course.
Watch videos from areas of Nicosia: