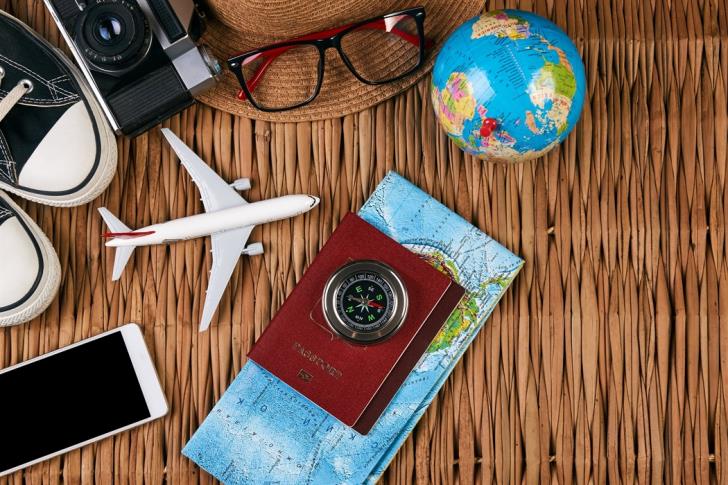 Του Τάσου Τουμασή
Το 2021 was another difficult year for societies, economies and tourism. Many millions of jobs and businesses remain at risk, at the mercy of the evolving health crisis and government plans. But the reality is that the resumption of tourism revolves around the pillars of sustainability, innovation, people and investment for a sustainable future. 2022 will be the beginning of a long and arduous effort, while the crisis is already acting as an accelerator of developments in the direction of intervention in the pathogenesis of tourism.
The pandemic has made clear the importance of tourism to our economies and societies. Tourism is now part of the global debate and is at the heart of national and international recovery action plans. Tourism has gradually become the largest sector of international trade based on the value of trade. It has reached such a size that its course now significantly affects the entire world economy.
GREEN TOURISM
After the end of the pandemic, tourism will be reviewed. Everyone on the planet will turn to green tourism. Tourists will now want to vacation & nbsp; away from busy areas, to be somewhere isolated, where they will remain stable for many days without moving away from the specific place. So, in order to survive economically, our tourism policies must be reviewed and adapted to the new data.
One in two people worldwide will make an international trip in 2050. The ratio is currently one in seven. That translates to five billion travelers a year.
READ ALSO: & nbsp; It all depends on the flow of tourists from other markets
CITY BREAK HOLIDAYS
City break vacations are likely to increase in popularity. People may travel farther, in less time than they do now, as technology advances, aircraft become faster.
Tourism can be made even more accessible. Housing and structures that can be built without harming the environment will be popular.
Technology is expected to play a huge role in tourism. Virtual reality will redefine what we mean by vacation.
NEW TECHNOLOGIES
New technologies provide consumers with unlimited information, especially through the internet, thus giving them a complete picture of both the destination they choose and the amount available to spend. Internet social media and technology concepts, which have brought about significant changes in business communication and business and customer communication.
The spread of internet use has affected the demand for travel. In addition, the increase in world wealth in developed countries has significantly boosted the demand for leisure travel.
Customer satisfaction largely depends on the accuracy and completeness of tourism information and the ability of organizations to provide customization tools. Allows travelers access to accurate and reliable information minimizing time and costs.
IMMEDIATE BUSINESS RESPONSE
Businesses can now communicate directly with the consumer public, receive requests and better tailor their products and services. The immediate & nbsp; Business response positively affects customer satisfaction and contributes to their consumer decision. Virtual Travel Communities Help Businesses Recognize Customer Satisfaction, Adapt, and Improve
The new trends of modern technology, form new hospitality models with the creation of a new category of hotels, the "smart" hotels. contain innovative features that are increasingly gaining customers' impressions and improving their overall travel experience. Hotels, ensure superior quality in the services offered and gain a significant advantage over competitors.
DAILY PLACE
Nowadays, many may believe that the new technologies make it difficult to communicate effectively, cut off contact with the environment in which we live, and alienate human relationships, which is partly acceptable. However, new technologies are now part of our daily lives and if we use them properly we can improve our quality of life and work and ultimately promote communication and human relationships. It is now essential for tourism to incorporate the appropriate new technologies as an action of recognizing modern needs, improving and above all, as a necessary condition for sustainable development.
From the magazine "Insider »February