Vodafone Group and CK Hutchison close to deal to form UK's biggest mobile group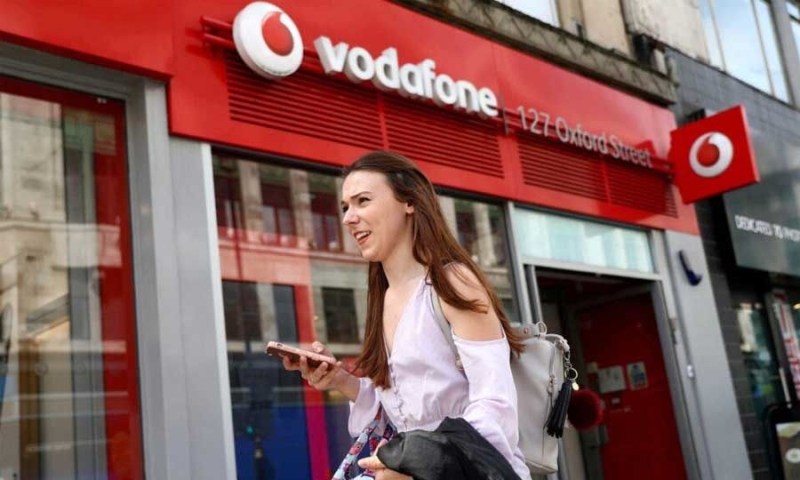 Vodafone has previously partnered with CK Hutchison in other telecoms markets such as Australia. Photo REUTERS
Vodafone Group and CK Hutchison Holdings are poised to reach a £15bn deal to combine their UK telecoms businesses, creating the country's largest mobile services group, according to a report in the Financial Times. The proposed combination, which would have a base of 28 million customers, is expected to have an equity value of 9 billion pounds, the paper said, citing several people with knowledge of the matter. On top of that, the report states that the newly formed group will take on nearly £6bn of debt, which will boost its enterprise value to £15bn.
According to the British newspaper, the agreement is expected to be announced this month. According to a previous March report by the Bloomberg news agency, the two corporate giants were putting the finishing touches on their planned alliance. Even earlier, in October 2022, the two groups of Vodafone and CK Hutchison, owner of mobile phone unit Three UK, confirmed that they were in serious negotiations to merge their UK businesses. According to the proposed terms of that period, as reported by moneyreview.gr, Vodafone would own 51% of the new group in the British telecommunications sector, while the remaining 49% would be owned by CK Hutchison.
The discussions were held in a climate of upheavals and under conditions of reactions both from the side of the British government and from the competent authorities of the country's competition. In addition, at the end of the previous year the CEO of the giant Vodafone, Nick Reed, left his duties. However, it should be emphasized at this point that the potential alliance has been a topic of discussion for a number of years. Vodafone has previously partnered with CK Hutchison in other telecoms markets such as Australia.
Executives of the two groups believe that combining their respective operations in the UK market will give them the necessary scale to accelerate the rollout of mobile networks with 5G technology, but will also strengthen their competition with industry players such as BT Group Plc. In conclusion, and according to the British newspaper Financial Times, the planned union could require more than 12 months, in order to receive the necessary approval from the competent regulatory authorities of the telecommunications sector of the United Kingdom.