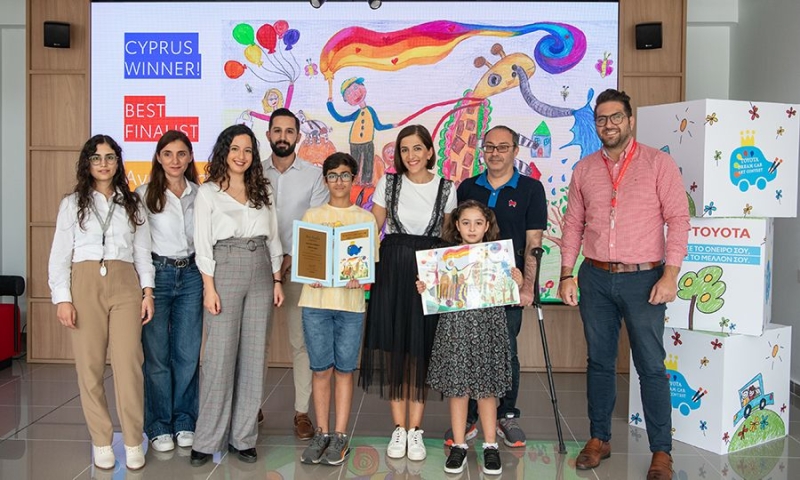 With a moving ceremony held at the Toyota showroom in Nicosia on October 25th, Toyota Cyprus honored the extraordinary talent of Anastasia Siekeri, a young artist who was distinguished as the best finalist in the prestigious World Painting Competition Toyota Dream Car.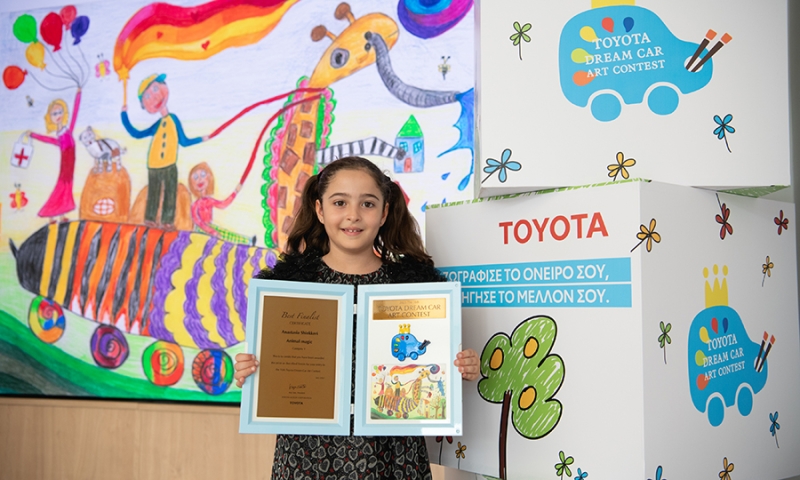 This distinction comes as a continuation of Anastasia's outstanding performance in the 2023 "Toyota Dream Car" All-Cypriot Painting Competition in the 1st Category (age group <8 years), a competition sponsored by the Ministry of Education & Culture of the Republic of Cyprus.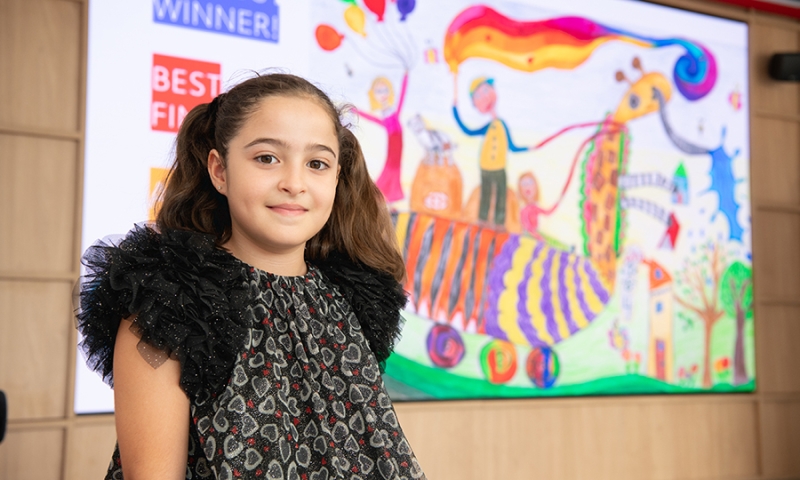 The Toyota Dream Car World Painting Competition is a world-renowned event, in which over 800,000 children from 90 countries participated last year. Anastasia's inspired creativity and artistic expression stood out among the entries, earning her the title of best finalist. It is worth noting that last year 21 children worldwide emerged as the best finalists, each of whom received a prize of 3,000 dollars, which will be spent on educational purposes.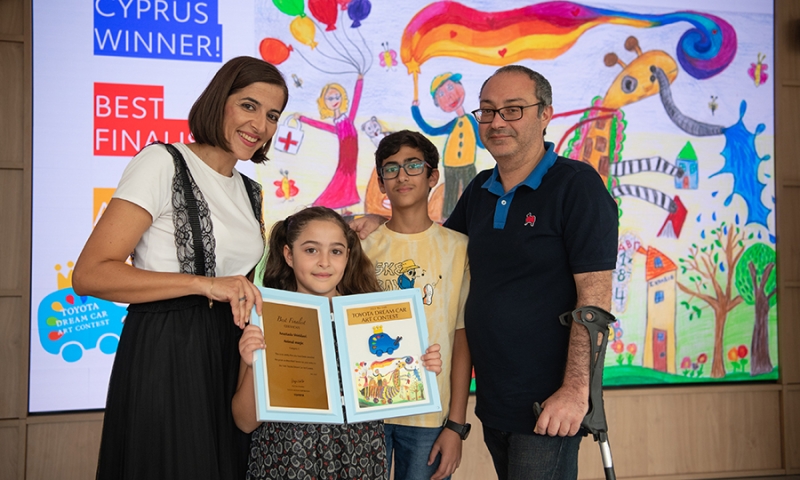 Anastasia Siekeri, in addition to the monetary prize, received a special commemorative plaque, as a token of recognition, appreciation and honor which arrived in Cyprus directly from Japan. This particular board was engineered by the Toyota Production Engineering Development Center (PEDC) at Toyota Motor Corporation (TMC). This plaque does not just represent an award, but symbolically captures Toyota's recognition of exceptional talent and creativity.
Toyota Cyprus is taking part for the 13th consecutive year in the World Painting Competition, organized by Toyota. Motor Corporation for the 16th year, for children aged up to 15 years with the theme: "The car of your dreams".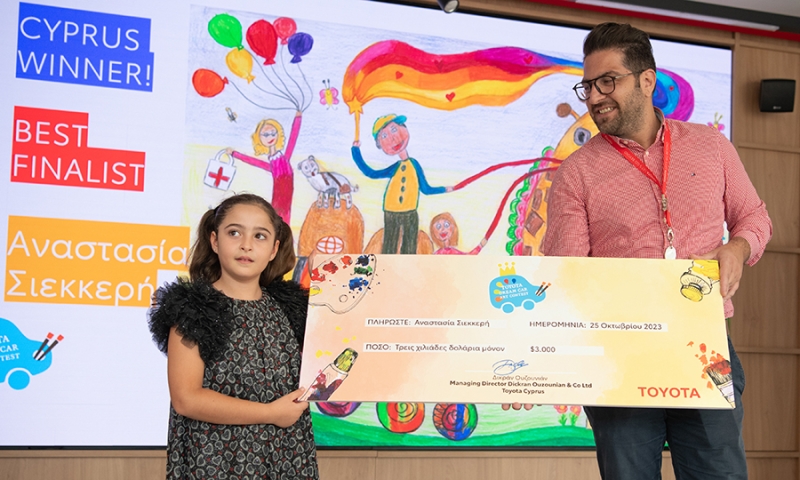 Her remarkable talent and imagination that emerged through this global competition are a special distinction for our country as well", said Mr. Loukas Leonidou, Marketing & CX Manager of Toyota Cyprus. "We at Toyota Cyprus are deeply committed to nurturing creativity and innovation, and Anastasia's success is a tangible example of the spirit and ingenuity that Toyota honors and recognizes. We believe in the power of dreams and Anastasia's artwork beautifully embodies the essence of dreaming without limits", he concluded.
Toyota Cyprus extends its sincere congratulations to Anastasia Siekeri for her outstanding achievement in the World Toyota Dream Car Painting Competition.
As a company it declares its commitment to supporting and encouraging young talents in Cyprus, cultivating a culture where creativity has no limits and limitations.
www .toyota.com.cy
< iframe width='300px' height='500px' src='https://www.adstorebluebird.cy/api/banner/ServeBanner?zoneId=2734' frameborder='0' scrolling='no'>