Green light also from Honda for big increase in basic salary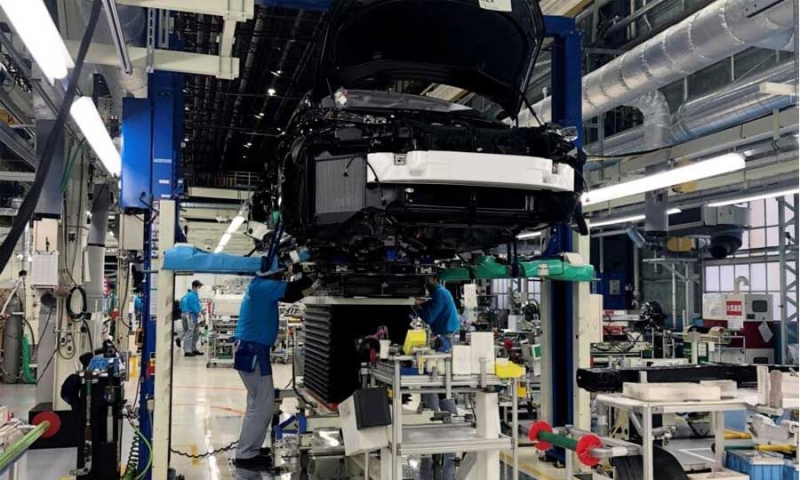 Toyota agreed to raise wages, including base wages and bonuses
Two of Japan's biggest automakers have agreed to push ahead with their biggest wage hikes in decades, in an early sign of dynamic mobility in 2023 collective bargaining. And the move comes as the country's central bank examines possible signs of pressure from salaries, which would dictate a change of course.
In particular, Toyota Motor has agreed to give the largest wage increases in two decades, according to its union. The world's biggest carmaker said yesterday that the deal had been reached in the first round of negotiations. He did not, however, disclose the size of the percentage increase. Later in the day Honda Motor also said it would boost wages by 5 percent, including the biggest increase in base pay in about 30 years. These decisions by heavy industry companies translate into the latest signal of an upward trend in wages as the highest inflation in 40 years eats away at household purchasing power.
The performance of workers' compensation has been at the center of public debate in the country and under the microscope of the Bank of Japan.
High raises from some of the biggest names in Japan's business world could also put pressure on other companies to give bigger-than-usual raises. The path of workers' compensation has been at the center of public debate in the country, while the Bank of Japan has said it will need to see stronger wage growth to ensure the price trend is sustainable. Its official inflation target stands at 2%, but even with core prices rising to 4%, the central bank remains committed to its massive stimulus program until wages also pick up more. Toyota, in particular, said it had agreed to raise wages, including base wages and bonuses, adding that this was the third year in a row that it had fully met union demands.
It is worth noting that Toyota is often the first among Japanese companies to announce the results of annual collective bargaining. In recent years, its workers' union has demanded wage increases for 12 categories of employees based on job position and hierarchy, as opposed to an average increase in basic pay in the form of a percentage. In addition, he stated that this year's bonuses will be equal to 6.7 months' salary. For its part, the Honda car manufacturer said that wage increases on a monthly basis will be equal to 141 dollars. He also said that through them a priority will be given to younger employees, who are primarily affected by inflation. Finally, it is highlighted that the current Governor of the Bank of Japan, Haruhiko Kuroda, who will be replaced at the beginning of April, has stated that a salary increase of 3% is sufficient to form stable inflation at 2%.