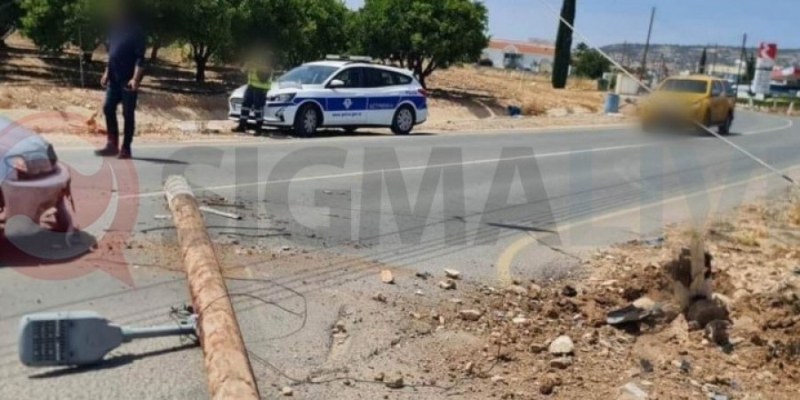 A traffic accident occurred shortly after noon in Michalaki Kyprianou Avenue in Peyia.
According to SIGMA's correspondent in Paphos Mario Ignatiou, for unspecified reasons, the driver lost control of the vehicle and crashed into an EAC pole.
From the collision, the EAC pole was cut, while the passenger of the vehicle was slightly injured.
In a drug test performed on the driver, the result was positive.
The circumstances under which the accident occurred traffic accident are being examined by the Peyia Police.