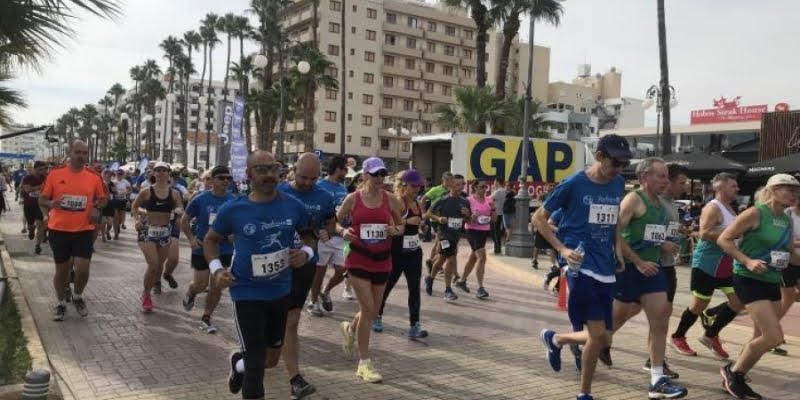 Roads are closed in Larnaca from Friday the 18th until Sunday the 20th of November as part of the Radisson Blu International Larnaca Marathon, which takes place for the 5th year in the city of Zenon on Sunday the 20th of the month.
In a written announcement by the Municipality of Larnaca, it is stated that from 23.45 on Friday 18 November until 18.00 on Sunday afternoon, Athens Avenue will be closed except for supply and commercial vehicles that will be able to enter Athens Avenue on Saturday 11/19 /22 from 06:30 am until 10:30 a.m. to supply the stores".
Athens Avenue at its junction with Makariou III Avenue will be closed from 6 am on Sunday, November 20 until 1.30 pm.
Makariou, Tassos Papadopoulos and Dimitris Christofias Avenues up to B3 (Dekelia Street) and the Larnaca Marine Club Roundabout will also be closed.
It is noted that the direction from Dekelia from the roundabout of the Larnaca Maritime Club to Larnaca will be closed. Zenonos Kitieos, Nikolaou Rousou, Mehmet Ali streets will still be closed until its junction with Umm Haram Street, Umm Haram until its junction with Pontou Street.
Piale Pasia Street will also be closed. and Tasos Mitsopoulos Avenue. Still one direction of Artemis Avenue from the traffic lights of Tasos Mitsopoulos Avenue to the airport (there will be traffic regulation with the help of the Police and one stream of Artemis will be configured as a two-way for vehicles).
According to the announcement, the road from Artemis Avenue to Hala Sultan Tekke Mosque and from the Control Tower roundabout to the Airport traffic junction along Timiou Prodromou Street will also be closed. Timiou Prodromou street will still be closed until its junction with 28th October and Christakis Panagiotou streets (E316) as far as the Free Trade Zone (Industrial area).
Source: KYPE