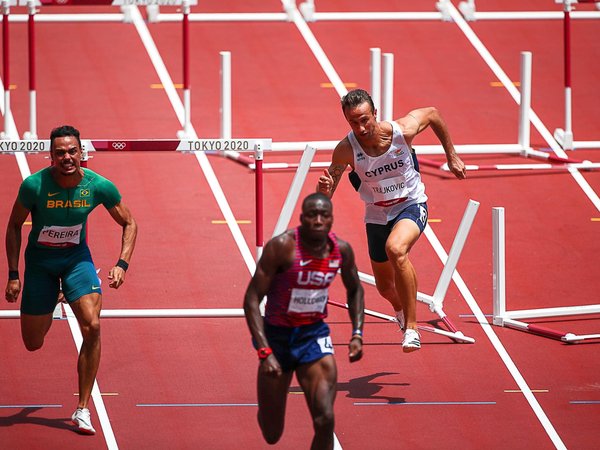 Ranked 23rd at the Tokyo Olympics.
In a race that was going very well for Milan Trajkovic, the 8th obstacle was what deprived him of a very good performance and a much better ranking in the final report. The Cypriot champion hit the obstacle and lost his rhythm, as a result of which he finished eighth in the third qualifying series with a time of 14.01. He completed his second participation in the Olympic Games in 23rd place.
Referring to his competitive presence at the 32nd Summer Olympic Games in Tokyo, he noted:
"I felt better than yesterday and I had the belief that I would do a year close to 13.30 and reach the final. I did not expect this to happen to me (hitting the obstacle).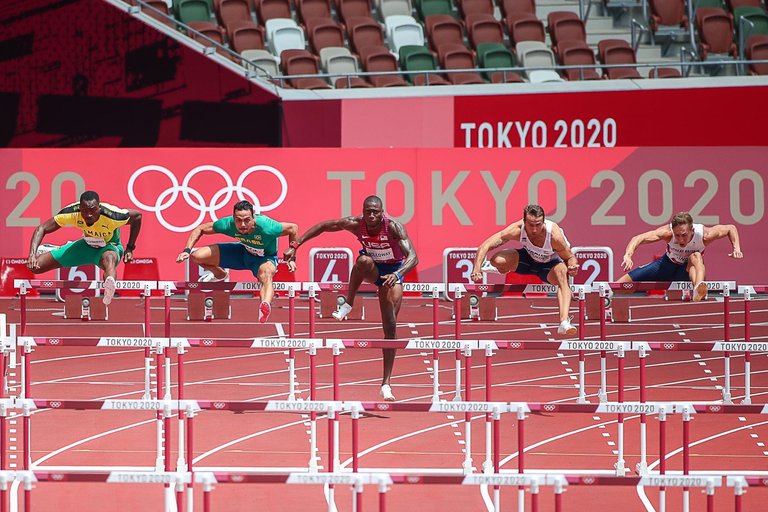 It was a difficult race from yesterday afternoon. It was preceded by a period of injuries in recent months and I do not know how I managed to do two good races in a row, because until the 8th hurdle it was a good race. Fast enough, without feeling anything in my body, and that gives me courage to continue.
Definitely when you come from a final in the Olympics and participation in all major events you want the final. If you are unlucky you can say it does not matter, but it is not so. It will definitely hurt and I will remember it, and I hope in time to come back strong ".
To participate in the Olympic Games
"I feel very nice and proud of myself for participating all these years in Diamond League and big games. Everything is leveled here. How all athletes live. They are all the same, on the same field, at the same time, the same obstacles, the same training, the same poles. This flattens and balances. Yes, there are good athletes, some fast, some slower, but we all start from the same line.
I believe that I managed to bring out my best. The semifinal I think would definitely be better than yesterday. "It would definitely be a better performance this year."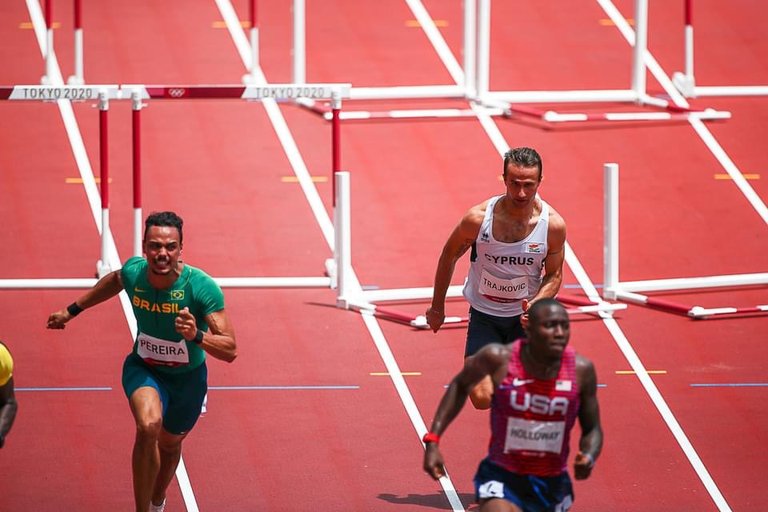 Open window for return to Cyprus…
Asked about his preparation in America and Cyprus, he said: "I did not have a good psychological time in America, and I believe the last two months I have been in Cyprus, the job was done there, I found my feet there and there I believed I could. Our culture is very different. We like the most relaxed, in terms of going back home and feeling comfortable. The training is two hours. Ends. You can be the best. What about the other hours?
Asked about the next Olympics, Milan was disarmed: "I am 29 years old. I would like this question to be asked in Paris, and there I will be able to give an honest answer. It is a given that I will try to be in Paris ".
source: city.com.cy