Serbo is currently the most expensive footballer in our league
One of the main habits of the sports fans every summer is to deal with the transfers completed by their team and their rivals. Of particular interest to the world is, among other things, the market value of each football player, which gives an idea of ​​how good he is.
Of course, many times we saw footballers whose costing was very low but their offer was quite high. At the same time, several footballers came to our island with a high market value but did not meet the demands of their team.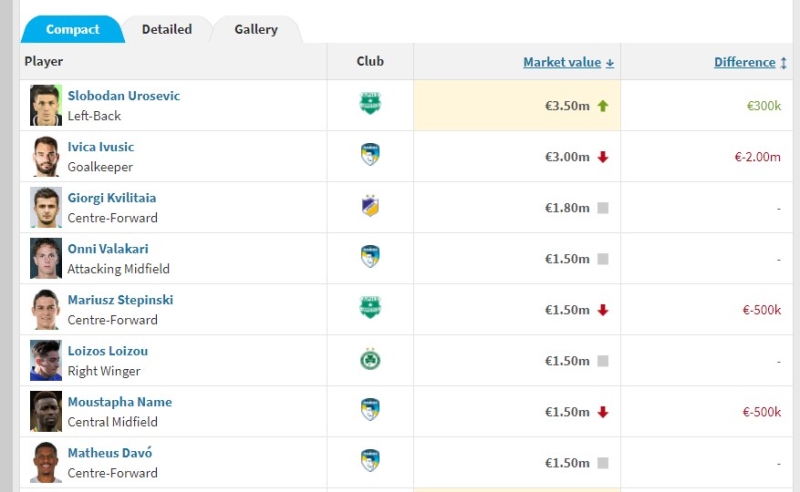 Currently, according to the "transfermarkt" website, Aris' new transfer acquisition, Slobodan Urosevic, is the most expensive footballer in our league with a value of 3.5 million euros.< /p>
Paphos goalkeeper Ivica Ivusic is next with 3 million euros, while in third place is APOEL striker Giorgi Kvilitaia with 1.8 million.
From there, they share 4th place five footballers, three of whom are from Paphos. These are Mustafa Name, Mateus Davo, Oni Valakari, Marius Stepinski and Loizo Loizou who are priced at 1.5 million euros.
With these data, on the list of the most expensive players in the domestic league, according to always with "transfermarkt", one meets four football players from Pafos, two from Aris while one from Omonia and APOEL.