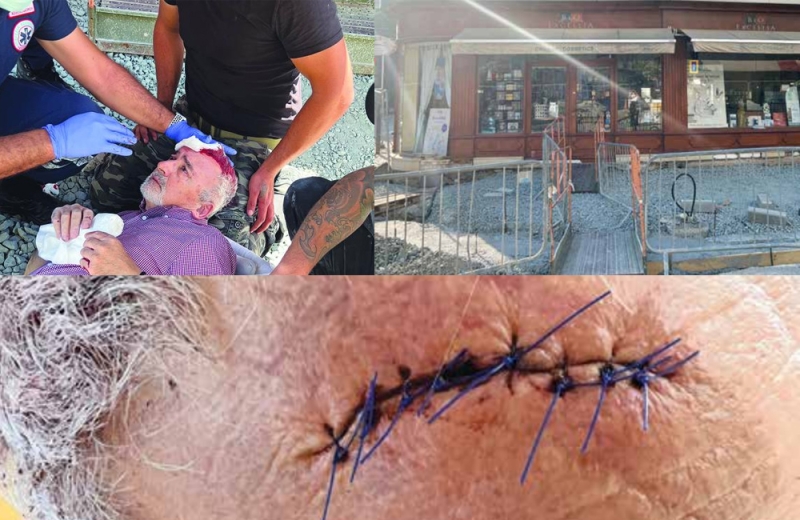 Monument of dangerous sloppiness and indifference are many points of the projects in which interventions are carried out by the Municipality of Nicosia. In the center of the city, on the lanes of Makarios Avenue, literally "traps" have been set, in one of which the former Minister of Commerce Antonis Paschalidis fell & # 8230; as a result of which he ended up seriously injured in the hospital.
Step and obstacle
Works are being carried out outside a store at the intersection of Stasandros and Bouboulina. However, the contractor has left some access to serve the customers of the stores. On May 26, Mr. Paschalidis attempted to visit a store using the access that had been created. The access, however, was literally trapped with a rope placed by the project managers, in order to delimit the height up to which concrete would fall. The tightrope was low and could not be seen by anyone trying to access the store. Mr. Paschalidis stumbled on the rope, as a result of which he fell to the ground and hit an iron railing.
digital edition of the newspaper in PDF at the same time as its daily circulation from 05:00 in the morning.