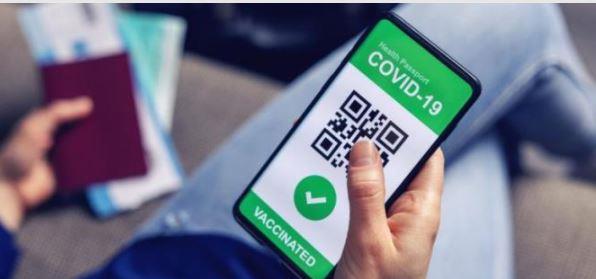 Theano Thiopoulou
The extension of the EU digital COVID certificate for another year, until 30 June 2023, was proposed by the European Commission last week on the grounds that the disease virus is still widespread in Europe and, at this stage, it is not possible to determine the impact of a possible increase in infections in the second half of 2022 or the emergence of new variants. The extension of the regulation will ensure that travelers can continue to use the EU digital COVID when traveling to the EU, where Member States maintain some public health measures. The Commission approved the proposal (Regulation amending Regulation (EU) 2021/953 on a framework for the issuance, verification and acceptance of interoperable COVID-19 vaccination, test and recovery certificates (EU Digital COVID Certificate) to ensure that the European Parliament and the Council may complete the legislative procedure in good time before the expiry of the current Regulation.
In addition to extending the EU COVID Digital Regulation until June 2023, the Commission is also proposing some limited amendments to the Regulation:
• Include high quality laboratory antigen tests in the types of diagnostic tests for which a certificate can be issued. The aim is to expand the range of diagnostic tests in a period of high demand for COVID-19 diagnostic tests.
READ ALSO:
Covid: New travel guide to the EU Digital Certificate: Nine months valid for EU travel
• Ensure that vaccination certificates contain the correct total number of installments issued in any Member State, and not just in the Member State issuing the certificate. The aim is to address the practical concerns expressed by citizens about certificates stating the wrong number of doses when citizens receive vaccine doses in different Member States.
• Provide for the possibility of issuing certificates for individuals participating in clinical trials for COVID-19 vaccines. The EU digital COVID certificate issued to test takers may then be accepted by other Member States. This measure is intended to support the continued development and study of COVID-19 vaccines.
READ MORE IN THE FILELEFTHEROS PRESS