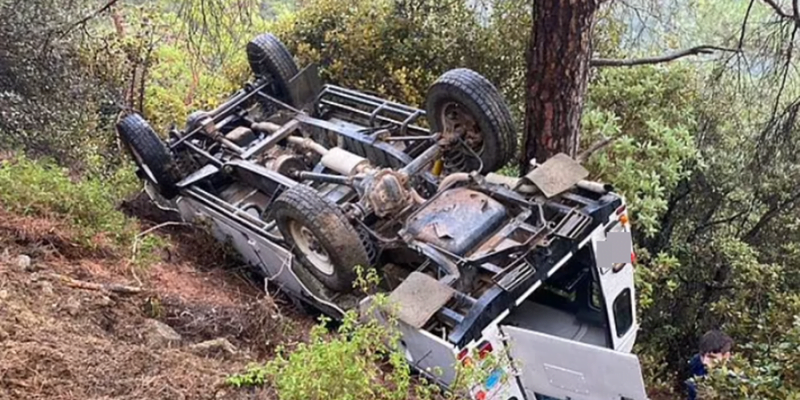 Serious complaints about traffic conditions in Cyprus were made to the DailyMail by British tourists, stressing among other things that they "cheated death" after their vehicle crashed into a tree.
According to the British website, Jeanette Tumbridge came to Paphos to celebrate her 60th birthday with eight other members of her family. While staying at a local hotel, they won a free car tour of the Troodos mountains.
But the free tour, according to his son's 60-year-old wife, almost turned into a "first prize of death" , because, as they complain, their driver ignored the weather conditions and the speed limit on the roads of Troodos, while some passengers did not have seat belts.
In fact, they publish a related video of their walk in Troodos an hour before the traffic accident.
Tourists complain that while the weather started to deteriorate, the driver continued to drive dangerously until he lost control of the vehicle, overturned and finally crashed into a tree.
They also report that the driver did not use the main road , like the others, but he was driving on dirt roads.
The 60-year-old woman, her daughter and the driver were injured in the accident and they had to be transported to the hospital.
They claim that the police officer who took a statement from them, told them that if they didn't hit the tree, they would fall through the air and die.
The DailyMail reports that the family is suing the tour company and has warned others not to go on these trips. "The company should not allow these tours to continue, and certainly should not offer them as first prize, as they are "first prize of death".
Also read: 31-year-old buried in Cyprus dancer: "My beloved partner died"