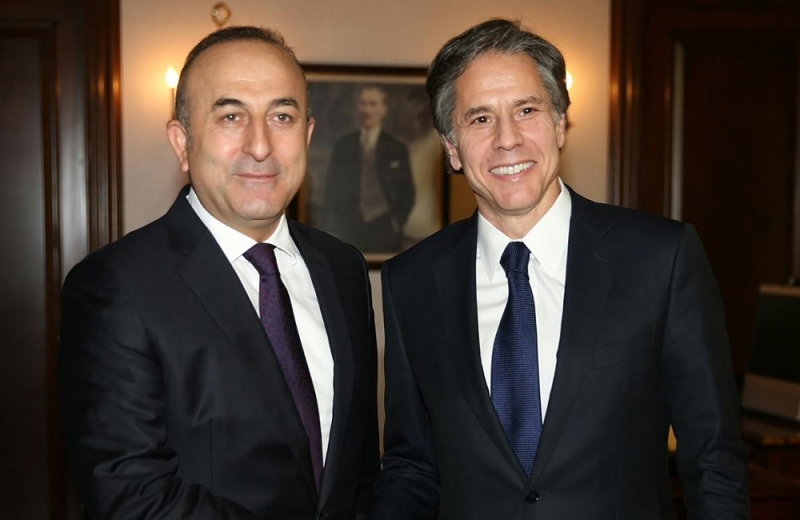 There may even be a meeting between Turkey, Russia, Ukraine and the United Nations in the framework of a contact group for humanitarian aid. Ankara participates in the mediation process between Kiev and Moscow for a ceasefire .
The same diplomatic sources stated that the negotiation process continues as long as the conflicts continue . Considering that the situation on the field is deteriorating, as the situation is deteriorating, the sources drew attention to an important meeting that is expected to take place in the coming days. They note that the United Nations has a proposal to establish a humanitarian contact group.
" Negotiations between Turkey, Russia, Ukraine and the United Nations may continue in this context in the coming years. days . Technical meetings may be held between the parties The same diplomatic sources note that they drew attention to the security guarantees that are part of the negotiations for the ceasefire. It was also reported that talks with the five countries – permanent members of the UN – are continuing.
Unnamed diplomatic sources also assessed the new period in Turkey-Egypt relations . They believe that there may be talks at the ministerial level after the meetings of the two countries at the level of deputy ministers.
Tsavousoglu will meet with Blinken
During US Secretary of State Mevlüt Çavuşo .lu's visit to the United States on May 18, he is expected to meet with his US counterpart Anthony Blinken. The same sources say that during the meeting the two ministers will discuss the Strategic Mechanism agreed between the two sides and will focus on resolving disputes and the sides will focus on areas of cooperation.