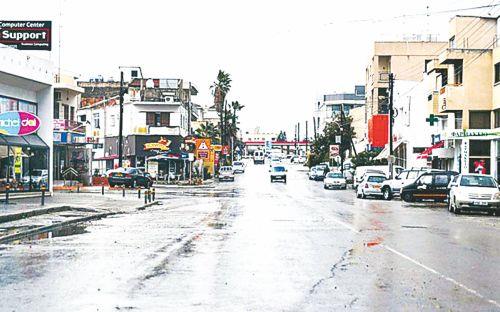 Βασός Βασιλείου
The mayor of Strovolos achieved his goal of renovating Tseriou Avenue based on plans proposed by a private designer on behalf of the municipality, but the difficulties are starting now, in the sense that traffic regulations will be required for about two years on this busy road.
The users of Tseri during the construction works are expected to use alternatively the avenues of Strovolos, Constantinople and Hadjiosif, something that would happen regardless of what the final choice would be.
One of the main differences, in relation to the original plans, is the abolition of the built dividing island along the road, with which both residents and the Municipality of Strovolos disagreed.
The mayor of Strovolos considers the design innovative, which he characterizes as human-centered, indicating that it was embraced by the municipality and the citizens and finally, with the help of the Minister of Interior, was approved by the Council of Ministers at yesterday's meeting.
Asked about this, he said that the municipality is in contact with the state services involved to promote the project which will cost about € 7- € 8 million with a contribution of 80% from the state and 20% from the municipality.
The mayor of Strovolos estimates that the offers will be announced in the spring and that the project will begin within the year with the aim of being completed in less than 24 months, although as he said, this does not depend on the municipality.
The construction plans as well as the master plan of the whole project are based on the plans for Tseriou Street prepared by the company Andreas Markides Associates. The plans envisage renovation of the road with two lanes and are considered by the municipality to be friendly to the business and the residents of the area.