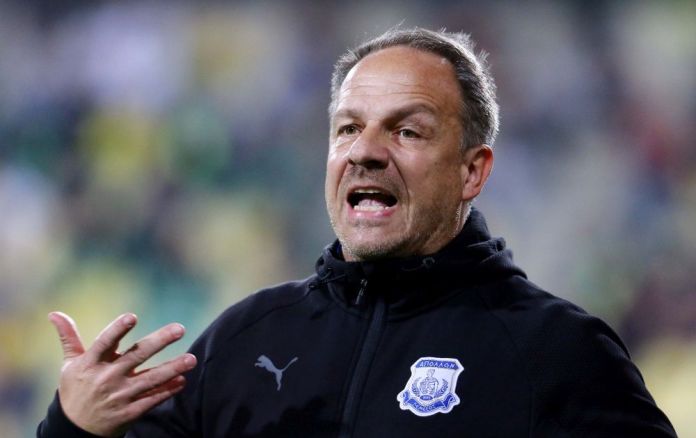 Apollonas is expected to appear changed in the away derby with Anorthosis, in which he will look for his first victory in the playoffs in order to stay at the top. Alexander Tsorniger will make some changes in order to improve his team, which ignores the victory in eight consecutive matches.
First, the German will inevitably change the right extreme back, putting Andreas Filiotis in the place of the punished Haris Mavrias. The scenario to go with three stoppers is visible. If he makes such a move, then he will probably add, along with Valentin Roberts, Vukasin Jovanovic, one of Tassos Avlonitis and Haitam Alesami.
possibly adding a third player to the midfield, perhaps Hambo Kyriakou. If he chooses to fill the center, it means that he will play with a top striker, something that the German coach has not done since he came to Limassol.
What is certain is that Zorniger will have to try another recipe to "break" the headquarters of Anorthosis. At least to maintain or even increase the difference from APOEL in view of the derby of the next match in Limassol.