Ankara reported a 20% increase in foreign visitor arrivals in the first half of 2023, attracting travelers looking for cheap holidays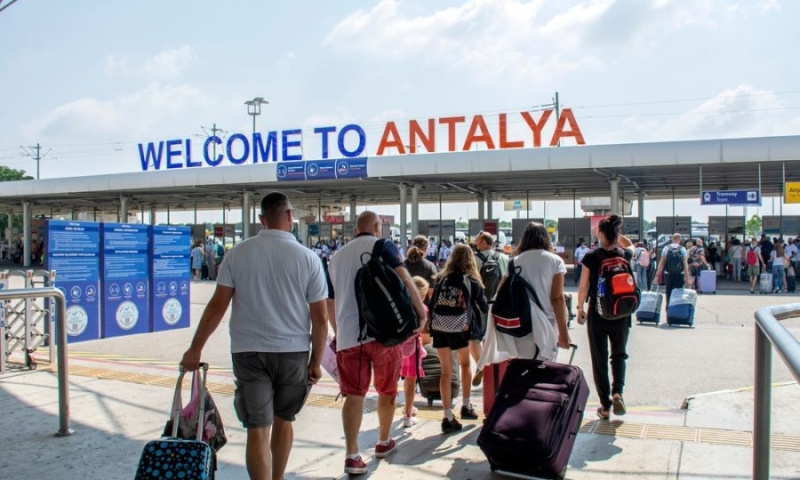 Turkey reported a current account surplus for the first time time in 20 months as the country records a rise in tourist arrivals and Recep Tayyip Erdogan returns to conventional management of the economy after securing a third term as president.
The balance of payments was $674 million in June, marking the first surplus recorded since October 2021, central bank data showed on Friday.
Turkey reported a 20% increase in foreign visitors in first half of 2023 as it attracts travelers looking for cheap holidays as the pound has lost around 30% of its value against the dollar this year.
The Turkish leader has in recent years pressured the central bank to cut interest rates despite high inflation, a path opposite to what central banks would normally follow. Erdogan has attempted to reverse course since winning elections in May, with his opponents criticizing him for a dramatic decline in Turks' purchasing power.
Financial markets welcomed Erdogan's appointment of Hafiz Erkan at the Central Bank and his former Wall Street banker colleague Mehmet Simsek in his old position as finance minister. Moody's Investors Service this week praised the new economic team and said it could upgrade Turkey's credit rating if it remains on track.
"We are determined to implement rules-based policies in line with international standards, in order to ensure macroeconomic stability and increase our country's resilience to shocks. We believe this will reflect on our credit rating," Simsek wrote on X, formerly Twitter, on Thursday.
With information from Financial Times