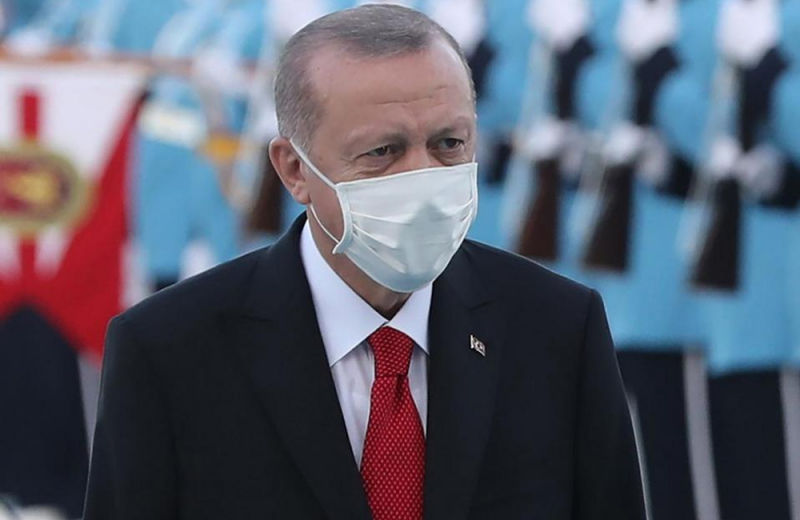 Recep Tayyip Erdogan and his wife tested positive for the coronavirus, as he announced yesterday, Saturday.
He announced in a post on Twitter that he has mild symptoms and that there is nothing negative in their condition.
"This morning, our doctor checked us regularly. Fortunately, nothing negative in our situation. "Today, we have mild symptoms and we continue to work with Mrs. Emine from home," the Turkish president wrote.
https://twitter.com/RTErdogan/status/1490257593792663555?ref_src=twsrc%5Etfw [/ embed]
The Turkish president tweeted yesterday that "the result of the Covid test, which I did with my wife after mild symptoms was positive. Fortunately we have a mild illness and we have learned that it is the Omicron mutation. We continue our mission. We work from home. Pray for us. " "Let's hope we get over this disease as soon as possible with Tagip. We are waiting for your prayers ", Emine Erdogan wrote a few minutes later on her personal twitter account.
The wishes of Mitsotakis
Prime Minister Kyriakos Mitsotakis wished the Turkish president well in a post on twitter.
"I wish the Turkish president and his wife a speedy recovery from COVID19," Kyriakos Mitsotakis said in English in his post.
https://twitter.com/PrimeministerGR/status/1490061288638197766?ref_src=twsrc%5Etfw [/ embed]
Erdogan's answer
"Thank you for your good wishes, Mr. Prime Minister. "My wife and I send our warm greetings to you, your family and the Greek people," the Turkish president replied in messages on twitter.
https://twitter.com/RTErdogan/status/1490071324055719937?ref_src=twsrc%5Etfw [/ embed]