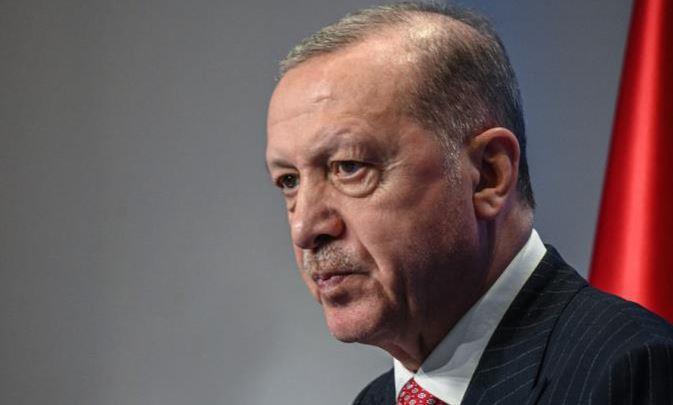 & nbsp & nbspΑνδρέας & nbsp; Πιμπίσιης & nbsp; & nbsp;
The European Union and the international community have turned their attention exclusively to Ukraine and the Russian invasion. For Turkey, this is seen as another opportunity to take advantage of it and advance its expansionist aspirations in the Eastern Mediterranean. The latest decisions of the Turkish National Security Council are another tangible example of Ankara's goals in the wider region. & Nbsp;
The decision of the Turkish National Security Council is clear enough regarding Ankara's aspirations. According to the statement (source Aksam/GTP), the meeting "stressed Turkey's determination to protect the security of its borders and its rights in the Eastern Mediterranean". And it is clear that when Turkey refers to the protection of its rights in the Eastern Mediterranean, it is talking about its armed forces. Something he has already used in the past to enforce the requirements in the area. & Nbsp;
READ ALSO: & nbsp; Ukrainian: Turkey is changing its image
The CIA announcement also records all other activities of the Turkish Armed Forces in the surrounding area. It is also reported that "the fight against the PKK/KCK-PYD/YPG, FETO and Daesh (Islamic State) terrorist organizations was discussed" and that the Council was briefed on the operations being carried out successfully and with full determination, both at home and abroad, to address any threat to the national unity of the country and discussed additional measures that could be taken. & nbsp;
The statement also added that "Turkey will continue its mediation and facilitation efforts as well as the fulfillment of its responsibilities, including the meticulous implementation of the Montreux Convention, for the maintenance of peace and stability in the Black Sea. "
Regarding the political process in Iraq, the ICC notes that Turkey will resolutely continue the fight against "terrorist organizations", stressing the importance of maintaining the peace and security of the Iraqi people. & Nbsp;
< p>Regarding Libya, the JCC statement called for steps to be taken to avoid new conflicts, stressed the importance of ensuring the prosperity and peace of the Libyan people and stressed the need to continue the democratic process to establish a viable and stability.
Presses for the pipeline
And while on the one hand Turkey threatens Cyprus for its "sovereign rights" in the Eastern Mediterranean from the other another is pushing Israel for an energy deal to seize the window of opportunity it has opened to the EU trying to break free from Russian gas. & nbsp;
According to a report in the Israeli Jerusalem Post, Turkish Energy Minister Fatih Donmez and Israeli Foreign Minister Karin Elharar exchanged views on the sidelines of a conference in Paris. Donmez told Elharar that he wanted to go to Israel in April to discuss the construction of a pipeline from the Israeli EEZ to Turkey. The Israeli minister on the other hand left open the possibility of Donmez's visit without specifying the exact date. & Nbsp;
The Jerusalem Post also states that "the issue of gas cooperation is sensitive, in the light of Israel 's close relations with Greece and Cyprus, Turkey' s historical rivals. " He also notes that the three countries, Israel, Greece and Cyprus, have signed agreements for cooperation on the EastMed pipeline, which will connect Israeli gas to Europe. However, apart from the statements, no real progress has been made on the pipeline and it is not clear whether it would be financially feasible, "the report said.