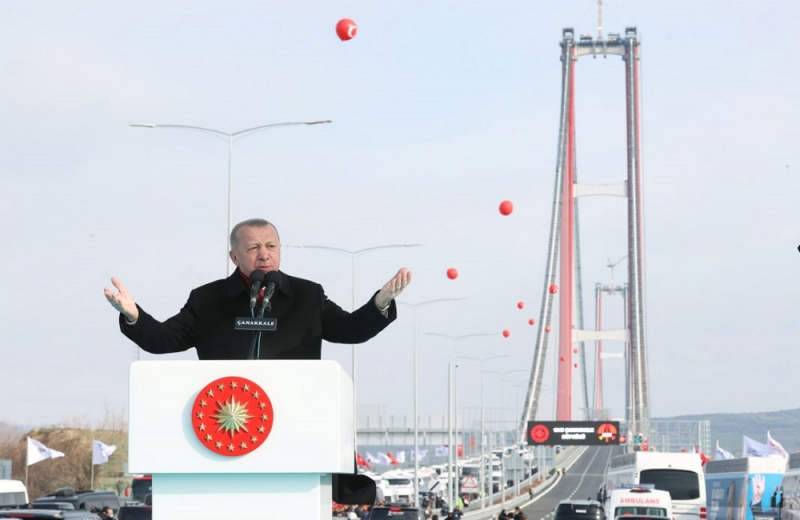 1915 "Tsanakale bridge, 4,608 km long and 2,023 km long (distance between the two pillars), is the first to extend this almost 60 km sea passage that connects the Aegean Sea with the Marmara Sea. p>
The project, worth a total of 2.5 billion euros, is added to the other three bridges in Istanbul that connect the two continents and will allow the connection of Eastern Thrace with Anatolia bypassing Istanbul.
Its inauguration coincides with the anniversary of the naval victory of the Ottoman forces on March 18, 1915 against the allies in the battle of Dardanelles (or the battle of Gallipoli as it is also called).
The battles, which lasted until January 1916, led to the Ottoman Empire's victory over British and French troops.
This bridge is "a way to keep the memory of the Canakkale martyrs alive," he said. President Recep Tayyip Erdogan in a speech on Friday.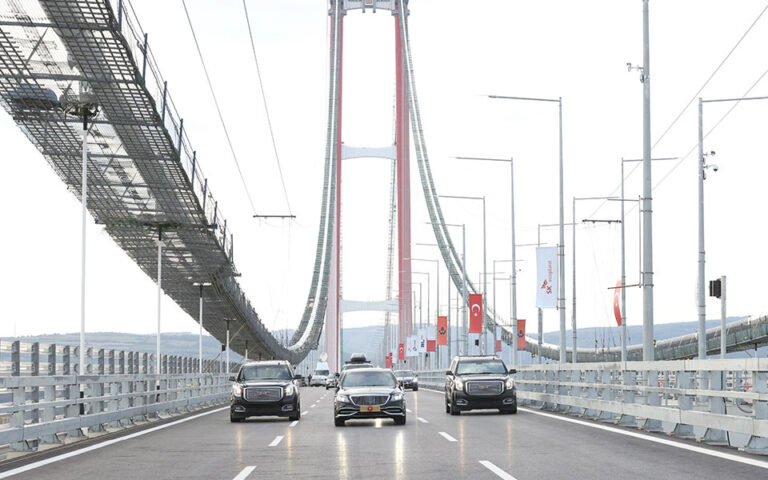 In addition to this bridge, the Turkish president has overseen since he took office – first as prime minister from 2003 to 2014, then as president – the construction of a bridge in Istanbul A tunnel under the Bosphorus, a third bridge over the Bosphorus and a huge airport. of the Bosphorus, a project that was disapproved of by the opposition and environmentalists.
Sources: Reuters, AFP, EPA/TURKISH PRESIDENT PRESS OFFICE