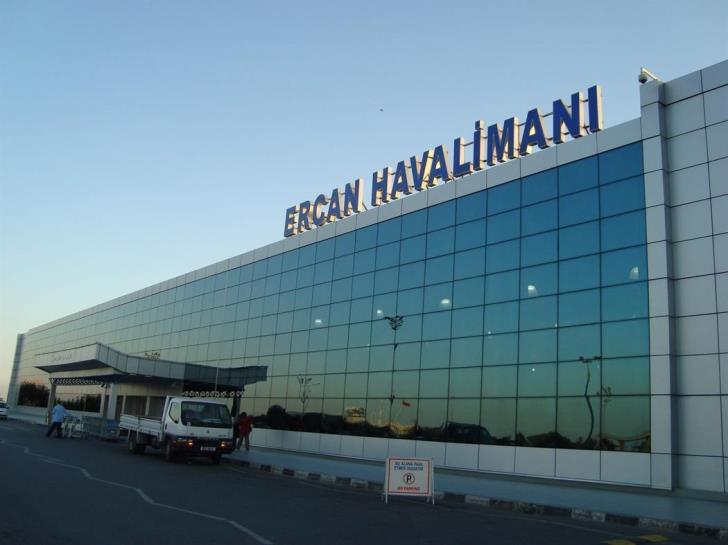 & nbsp & nbspΑνδρέας Pimpis & nbsp; & nbsp;
Nicosia's mobilization to convince both the Turkish side and the international community of confidence-building measures has found another hurdle. The second negative message (after the complete rejection by the Tatars of the MOE package) came through the publication of the decision of the Turkish government to change the status of an illegal airport in the occupied Tympos. & Nbsp;
The time when the decision to change the status of the illegal airport was announced is not considered accidental and comes two days after the announcement of Ersin Tatar with which he completely rejected the Anastasiadis MOE. One of the CMOs proposed by the Greek Cypriot side predicts that Tympos airport will come under the jurisdiction of the United Nations. & Nbsp;
The decision to change the status of the illegal Tympos airport, which is another move by Turkey to annex the occupied territories, came directly from Ankara and Vice President Fuat Oktay. The news was made public by the "vice-president" of the three-party "government". & Nbsp;
READ ALSO: & nbsp;
The M.O.E. and the illegal airport of Tympos Rejects MOE Anastasiadis by Tatar – Categories to create impressions
As Yeni Duzen writes in its online edition (source of KYPE), the "vice-president" of the so-called "government" of the occupiers and "minister of tourism, culture, youth and environment", Fikri Ataoglou, announced the change of the status of the illegally occupied airport. & Nbsp; According to Mr. Ataoglu, & nbsp; airline tickets ". According to Turkish Cypriot media, Fikri Ataoglu, during talks in Ankara, Vice President Fuat Oktay instructed the Deputy Minister of Finance of the Republic of Turkey to include the pseudo-state in domestic flights. According to him, they discussed many issues related to the reduction of air ticket prices and Oktay instructed to increase the number of flights between Turkey and the occupied territories. & Nbsp; For their part, Ataoglu said, flights to areas (of Turkey) to which no flights are currently operated.
Then, Mr. Ataoglou added that, "in our discussions with stakeholders here (in the occupied territories) about the reduction of air ticket prices, we came to the conclusion that air ticket prices may decrease with the increase in the number of flights. That's why in the negotiations we put forward alternatives to increase the number of flights or even start flights to places where there are no flights today. The aim is to make ticket prices more attractive to Turkish citizens. "
Finally, Mr. Ataoglou stated that today, the fees paid per person on flights from Istanbul to Adana or from Ankara to Adana, are 3 to 5 euros. But, he added, when the flight is from the same airport to the pseudo-state, the fees start from 19 – 20 euros. & Nbsp;
KILITSNTAROGLOU
< b> Demands tougher stance in Aegean and Mediterranean
"It is imperative that we increase the pressure on the Mediterranean and the Aegean," said Kemal Kilicdaroglu, the leader of Turkey's main opposition party.
Mediterranean, Kemal Kilicdaroglu said via Twitter that their stance was clear.
& nbsp; "It is imperative that we increase pressure on the Mediterranean and the Aegean." "And after I withdrew it, I wish Biden had called me," he said, "these things do not happen that way." If, he continued, "you have the strength, take a step for the occupied islands, which are equipped. We will support you. "
Recep Tayyip Erdogan, speaking to the AKP parliamentary group, addressed 10 questions to Kilicdaroglu to answer in order to receive him as an interlocutor. Among other things, he called on the opposition leader to answer "Are you with Turkey or not in the national struggle we are waging and in Turkey's efforts to create permanent economic zones on the border line in the Mediterranean and the Aegean?".