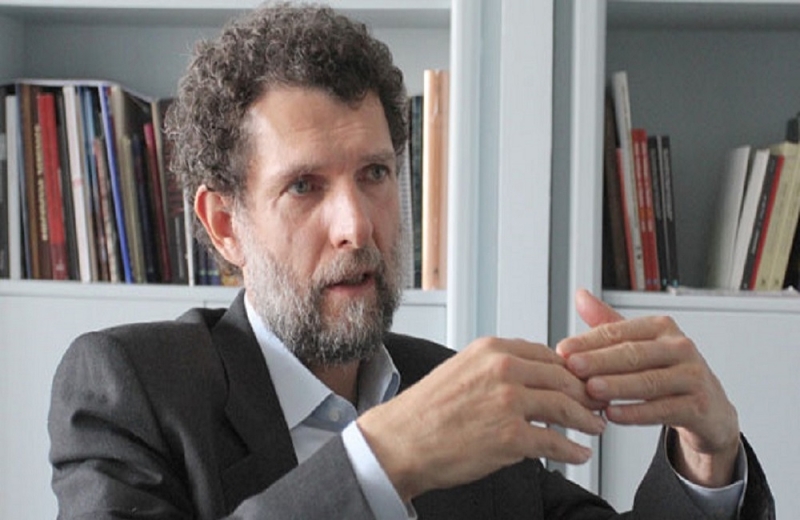 The trial of the Turkish court in Istanbul for the long-running trial of the political rights activist and philanthropist Osman Kavala, who is accused of attempted overthrow of government in connection with Gezi mass demonstrations in 2013 . Kavala, who has been in prison for almost four years, faces life without parole if convicted.
The trial has been postponed several times and has sparked a storm of protests internationally and The European Court of Human Rights has called for Kavala to be released, but Turkey has not complied. The Council of Europe has also launched a lawsuit against Turkey for refusing to comply with the European Court of Justice ruling that Turkey could be expelled from the Council of Europe.
Vandalism continues in Hagia Sophia
The head of the Municipality of Istanbul for the protection of the historical heritage of the city, Mahir Polat, posted pictures with shoes buried in the recess of Hagia Sophia . "The situation has reached a point where it offends the sanctity and historical value of Hagia Sophia," he wrote in his post. have dedicated their souls to Hagia Sophia. Don't the 154 cameras and the 69 security and tourism police see this? " reports.
Response: Ariana Ferentinou/ERT.GR