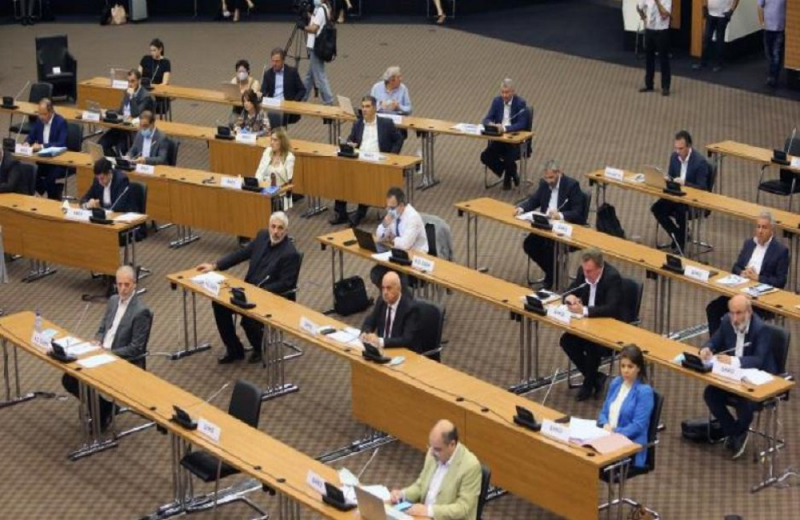 Turkish Cypriot property rent debts amount to € 3.8 million, as the Deputy Director of the Turkish Cypriot Property Management Service, George Mattheopoulos, stated before the Refugee Committee of the Parliament, on Tuesday, with the members of the Committee requesting contact with the debtors. to settle the debts after an agreement.
The Committee discussed ex officio the issue of the need for more efficient management of debts to the Turkish Cypriot Property Management Service, following a proposal by AKEL MPs Nikos Kettirou, Christos Christofidis and Christos Christofias. broadcasts the GTP, "the director of the Turkish Cypriot Property Management Service stated that the rent debts of the contracted beneficiaries of professional estates, agricultural lots, etc. to service for 2021 is of the order of € 3.8 million ".
"There are, he pointed out, typical employees, strategic defaulters and many who take advantage of the weaknesses and understaffing of the service. In order to have a more efficient management of the debts to the service, a number of officials will be hired, through the purchase of services, who, through telephone calls, will invite the debtors to repay their debts, a process that was followed in 2020 as well ", it is added.
When the need arises, he noted, the service assists debtors in financial difficulties, making arrangements for their repayment.
According to the announcement, "the members of the Commission asked the director of the service to order that the heads of the Offices of the Turkish Cypriot Property Management Branches contact the said debtors, in order to proceed jointly, after agreement, to an arrangement for the repayment of the mentioned debts, in order to avoid, on the one hand, the receipt. judicial proceedings against them and on the other hand the activation of procedures for the recovery of the Turkish Cypriot property that they hold ".