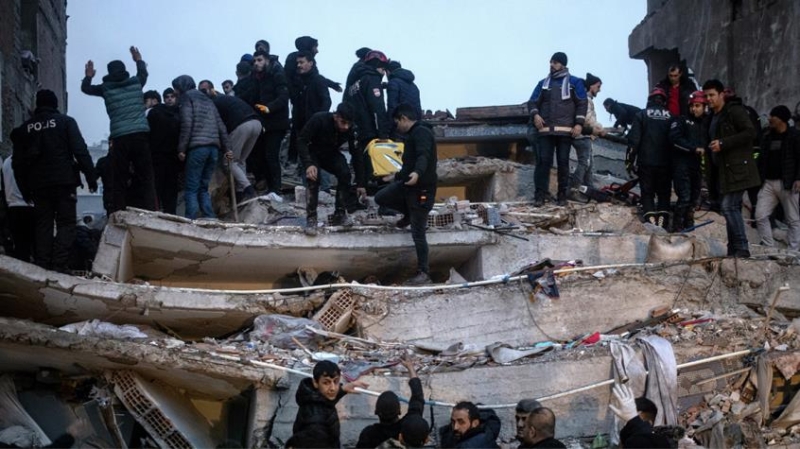 A Turkish Cypriot, a member of the delegation of the volleyball team from Famagusta, is the person found alive after 132 hours in the ruins of the hotel in Antijaman.
< p>As announced by the "prime ministry" in the occupied territories, it is Evren Čavdir, who was accompanying his daughter, together with his wife.
His daughter Elvin and his wife, Hava, were found dead . Their bodies have not yet been transferred to Cyprus.
According to the announcement of the "Prime Ministry", Evren Djavdir was transferred to the hospital and his health condition is critical. "Inshallah his health will improve," said the "minister of education", Nazim Cavusoglu, who is in the hospital with the injured.