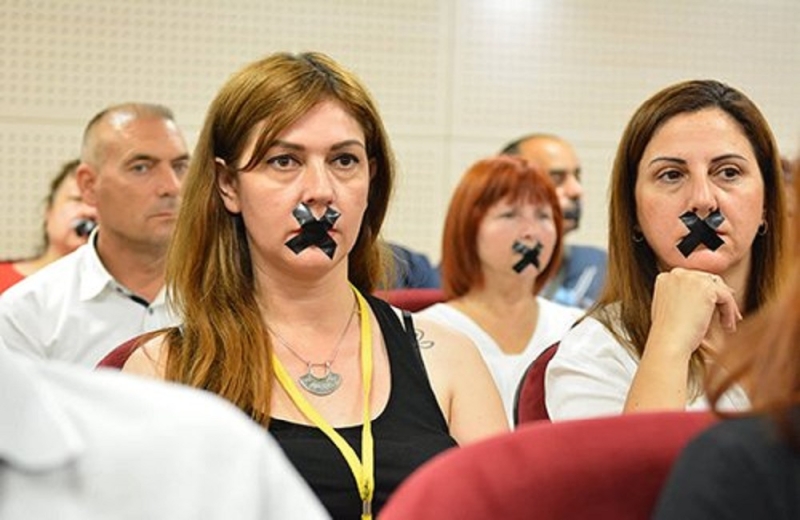 With black tapes sealing their mouths, protesting against the silence they are subjected to, Turkish Cypriot journalists protested today in front of the "parliament" and some even entered the hall. The protest lasted 24 hours.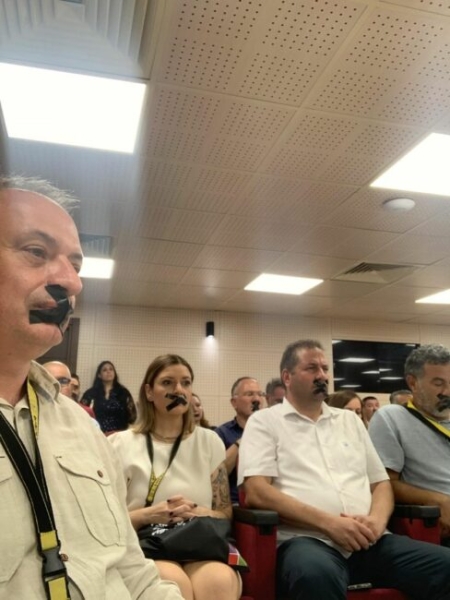 Turkish journalists protest against "Protocol" with Turkey, which, with the change of & # 8220; legislation & # 8221; imposes silence and deprives democratic freedoms and their rights, restricts freedom of expression and speech. Journalists have filed a lawsuit based on what is provided in the EU.
Ersin Tatar appears adamant about stepping down and making any changes. On June 24, a new, large protest is planned by the Turkish Cypriot journalists' organizations.
Besides, with the slogan "Freedom is bigger than you (above you) # Do not touch it", the Turkish Cypriot Association of Journalists held a protest on Thursday morning outside the "prime minister's office" against the three "bills" that are in the "parliament" for the protection of privacy, privacy and defamatory publications, which restrict freedom of expression.