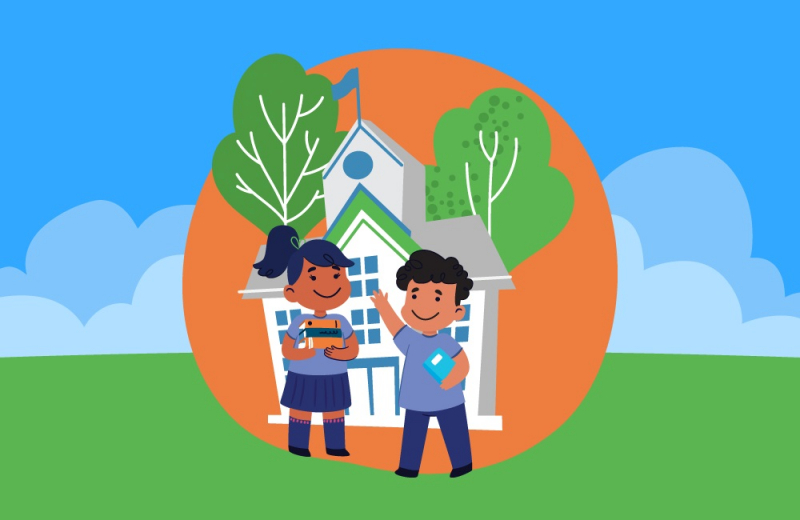 The increase in the number of children with immigrant biographies attending schools in Cyprus reinforces the need for structured and holistic approaches to support and promote their integration into the school community. In this endeavor, language learning is a key prerequisite for children to adapt, helping them to socialize and become familiar with their environment.
An area in which the program invests and contributes in practice I am learning Greek Which offers Greek lessons to 450 children with immigrant biographies every year. An effort that wants to complement and strengthen through the creation and offer of a modern application for mobile devices, which includes free educational games that help children become familiar with the use of the Greek language in their daily lives. Specifically, through the educational games of the application, children develop their vocabulary, improve their ability to understand written and spoken language, but also in the processing and extraction of information.
The application is available for free through the Google Play store here and is a useful tool, not only for children with ADHD, but also for their own parents as well as teachers working with students with immigrant biographies, enhancing their own teaching efforts. Greek language.
The program " Learn Greek " is coordinated by the educational and research organization CARDET and partners Frederick University and INNOVADE. Through the program, the teaching of the Greek language is offered free of charge to children of Third Country Nationals (YTX), utilizing modern innovative didactic interventions mainly through technology. The Directorate of Primary Education of the Ministry of Education, Culture, Sports and Youth and the Cyprus Pedagogical Institute make a significant contribution to the implementation of the "Learn Greek" program.
Third Country Nationals "is co-financed by the Asylum, Immigration and Integration Funds and the Republic of Cyprus.