New plans for 2023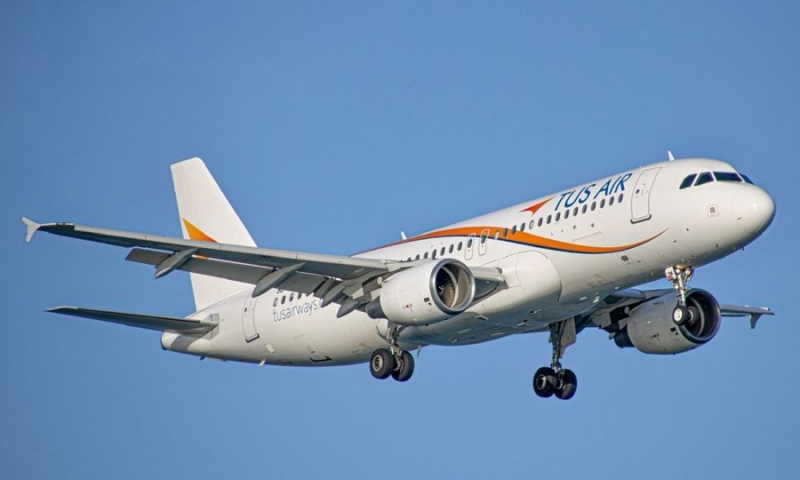 The company recently made a significant investment in tangible assets of approximately $20 million
TUS Airways has announced a record number of passengers in 2022, with an increase of more than 1,100% across the entire network compared to 2021.
A press release states that in 2022, the number of of flights, which it performed was increased by 600% compared to the previous year, while it is noted that it increased its fleet by 150%, with the addition of more Airbus A320 aircraft.
TUS Airways CEO Ahmed Aly said, according to the statement, that despite the challenges TUS Airways remained committed and steadfast in developing and supporting the air travel sector, enhancing regional connectivity and being a valuable pillar in opening new routes and shopping.
He said that the company recently made a significant investment in physical assets of around $20 million, succeeding in becoming the largest Cypriot airline based on fleet size, number of destinations and number of passengers.
"This was by no means an easy achievement and was only possible through the support of our shareholders. Close contacts with our hospitality partners, the Cyprus Ministries of Transport and Tourism and of course the dedication of fantastic team at our airline," he said.
The press release also mentions a series of achievements such as flights from Paris to Larnaca and Paphos, up to 6 daily flights between Larnaca, Paphos and Tel Aviv, playing a key role in making Israel, for the first time, the third largest market tourism in Cyprus. There is also talk of further diversification into new non-traditional markets, with scheduled and charter flights to Spain, Italy, Slovakia and Austria and competitive pricing across the network to attract visitors.
< p class="text-paragraph">Reference is also made to the investment for the development of the sector, such as e.g. with record-breaking recruitment, infrastructure projects, cadet programs and work on multiple joint projects with Cypriot aviation agencies.
According to the press release, 2023 will mark a another important year for TUS Airways, which strengthens and expands its network from Cyprus and the Eastern Mediterranean, with more flights and more destinations.