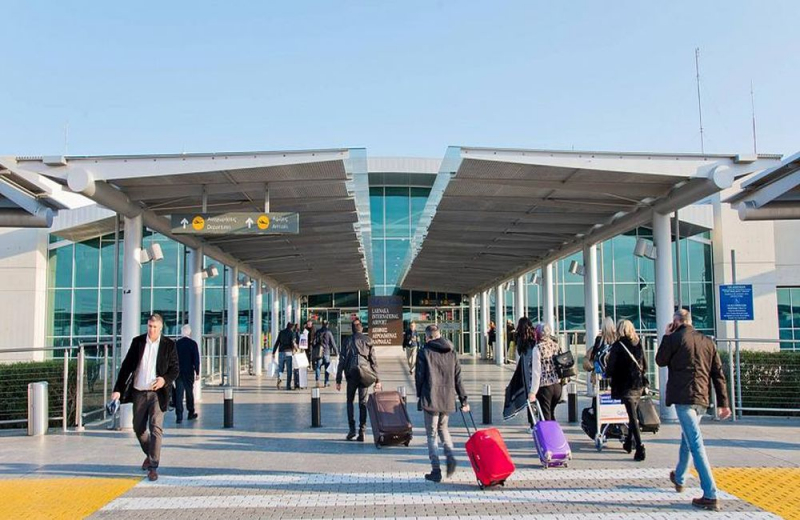 Two persons aged 39 and 33 were arrested at Larnaca airport, in order to facilitate the investigations of the Police in connection with an investigated case of assistance in the illegal entry, stay or transit of a third country national in the territory of the Republic, forgery, traffic forged document and conspiracy to commit a crime.
A written announcement from the Communication Office of the Police Headquarters states that "the two men, aged 39 and 33, showed up yesterday at the departure area of ​​Larnaca airport to travel by flight to a European country. During the passport control by a member of the Police, suspicions were raised that the passport of a European country presented by the 33-year-old was forged, while during a subsequent search of his luggage, members of the Force also found a fake European country identity card. >
It adds that "the real details of the 33-year-old, an African national, were verified by the examinations that followed. The man interrogated stated that the forged passport and the forged identity card were provided to him for the amount of 400 euros, a 39-year-old man ".
It is noted that" the 39-year-old had already boarded the plane, the which departed from Larnaca airport. However, during the flight, the man did not cooperate with the crew of the aircraft, with the result that the pilot of the plane returned to Larnaca airport, deeming it necessary to disembark the 39-year-old ".
According to the announcement" with During the forced landing of the aircraft at Larnaca airport, members of the Airport Security Directorate received the 39-year-old. The 39-year-old and the 33-year-old were issued court warrants and arrested while being detained in order to facilitate the investigations of the Police ".
The case is being investigated by the Larnaca Police Department.