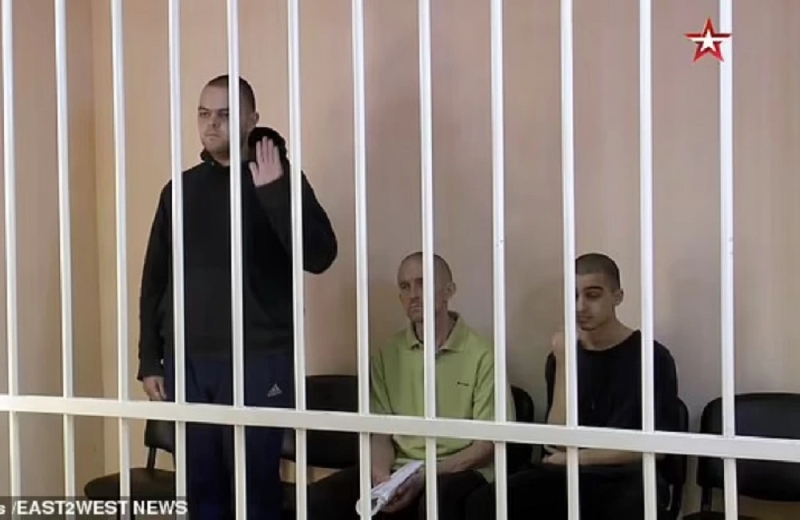 The news of their conviction by a court in the breakaway "Donetsk People's Republic" was announced by the Russian news agency RIA Novosti.
who were accused of being mercenaries and convicted after allegedly confessing to participating in "training to carry out terrorist activities".
A third co-accused, Moroccan Saadoun Brahim, is also said to have been sentenced to death.
Their lawyer said they had one month to appeal. If the sentence is upheld, they face the prospect of an executive order.
A spokesman for British Prime Minister Boris Johnson said in a statement that the government was "deeply concerned" about the development that under the Geneva Convention prisoners of war are entitled to immunity and should not be exploited for political purposes.
"We will therefore continue to work with the Ukrainian authorities to try to "I urge the release of all British nationals who have served in the Ukrainian armed forces and are being held as prisoners of war," she said. , which has "no legitimacy".