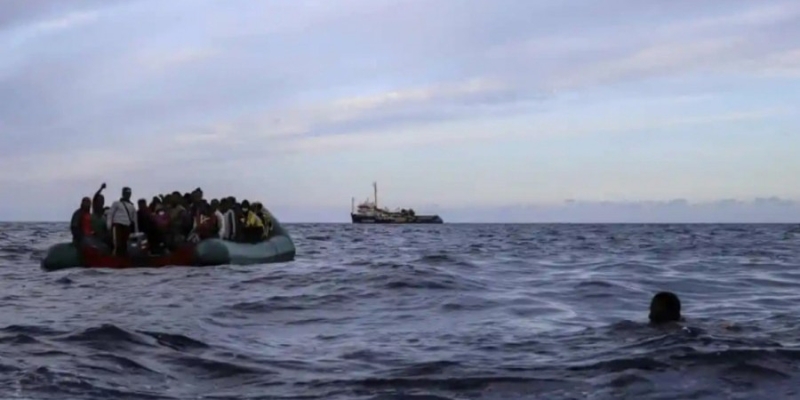 At least two migrants have died and nearly 20 others are missing after their boat capsized between Tunisia and Italy, the German NGO ResQship announced today.
Twenty-two people were also rescued from Nadir, the NGO ship, after the shipwreck which occurred on the night of Saturday to Sunday. They landed on Sunday afternoon on the Italian island of Lampedusa, explained Stefan Seifert, one of the heads of ResQship.
Among them were men, women and children from the Ivory Coast, Mali and Cameroon in particular, he explained the captain of the Nadir, who was on board at the time of the rescue.
A pregnant woman was rescued while the bodies of two men were collected, he said.
In all, about 40 migrants were on board. the boat that had departed from the Tunisian city of Sfax, according to Seifert.
"We did everything possible to save more people, but we didn't succeed," he added, hailing the " good cooperation" with the Italian coast guard.
According to the Italian news agency Ansa, nine women are among those rescued and 18 people are missing at sea. All of them had allegedly paid 3,000 Tunisian dinars (about 900 euros) each to board the small boat.
Source: APE-MPE