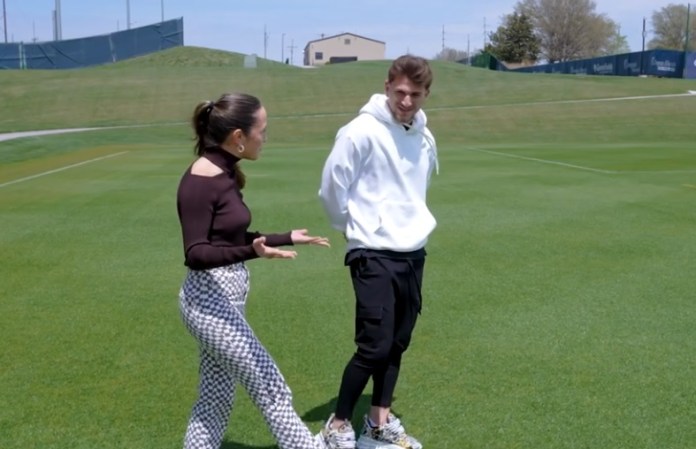 Marinos Tzionis made statements on the page of Sporting Kansas and Omonia also joined the conversation,, since with the greens he is the top youngster of this season – as voted in the PASP awards – noted that he spent the highlight of his career with the Greens.
How it's in America: Nice so far. I'm glad to be here. I look forward to the challenge. I hope to score some goals and assist in the next games.
For his celebration: (he showed how he does it) I thank him God.
Favorite football memory: I think winning the title last season with Omonia is the best memory for me. /p>
When you first came to America, what did you think? It was snowing, right? Yes, it was cold when I arrived. I said to my agent & # 8220; uh what time is it here? & # 8221; but now she's fine.
Ronaldo or Messi? Messi. Because I like the style of football he plays. Collaborates with his teammates, solo goals and dribbles. I like to see him.
The journalist mentioned a photo of him with green hair and asked him what the story was? The only tradition when we win a title is to dye our hair.
Like this:
Like Loading …