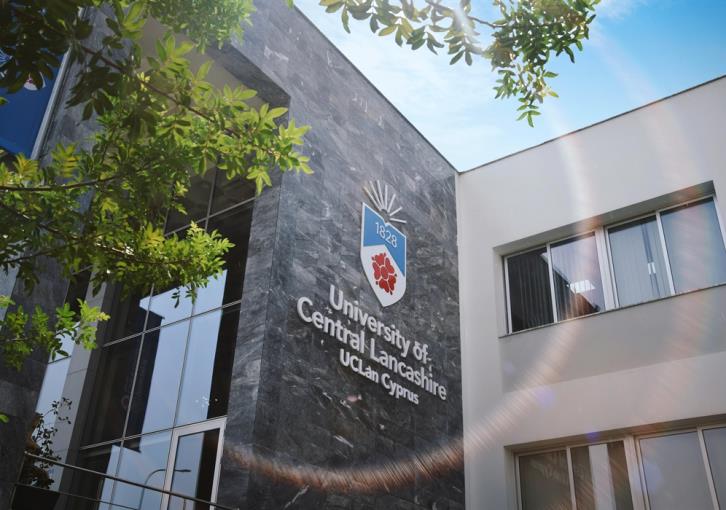 The only University in Cyprus that has secured the privilege of awarding graduates two recognized degrees
UCLan Cyprus University is under the academic umbrella of the University of Central Lancashire (UCLan) which is one of the most prestigious Public Universities in the United Kingdom with 192 years of history in British education. The University of Central Lancashire ranks 6.5% of the top universities in the world (CWUR 2020/2021), with its student community listing more than 35,000 students from more than 150 countries.
UCLan Cyprus University is the only University with a dual academic identity. It is fully licensed by the Quality Assurance and Certification Body of Cyprus Higher Education (DIPAE), but also by the Quality Assurance Body of England (QAA), offering British and Cypriot University education.
It is the ONLY University in Cyprus that has secured the approval and privilege of all competent bodies, to award graduates Two Degrees, one from UCLan Cyprus University and one from the University of Central Lancashire in the United Kingdom, with recognition in Cyprus, in the United Kingdom, in Europe and in the rest of the world. It is worth noting that these degrees do not require recognition by the KYSATS (Cyprus Council for the Recognition of Degrees), in contrast to colleges that offer studies through the franchise type.
For For those wishing to obtain a genuine British degree, the abolition of the student loan now makes UCLan Cyprus University the only wise and economically viable option for a real British University experience in Cyprus, without being adversely affected by the negative financial impact of BREXIT! p>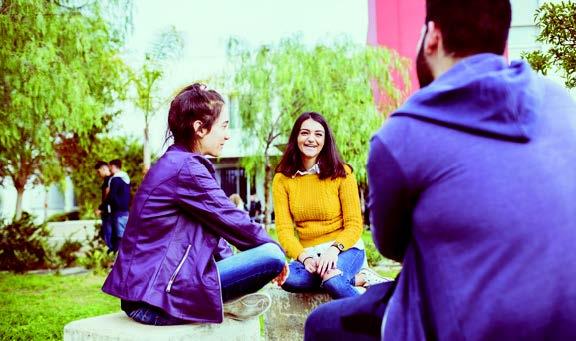 CURRICULUM – OUR GRADUATES HAVE SUCCESSFULLY HIGHLY RECEIVED AN EMPLOYMENT RATE
Always guided by the ever-changing needs in the labor market, we offer advantage they need for direct employment, to stand out and excel in the field they have chosen.
The University Schools, the School of Law, the School of Science and the School of Business Administration, have developed strong relationships with industry with the result that our students are exposed to real working environment conditions. According to a survey conducted in 2019, 98.6% of graduates were employed or pursued postgraduate or research studies, in a period of 6 months after graduation.
We briefly list some of the University programs with possible professional placement:
• BEng (Hons) Computer Engineering: The new program of the British University of Cyprus offers students practical understanding and experience in a variety of subjects such as computer architecture, robotics, electronic systems, etc., in a rapidly evolving field, ranking in the Top 10 highest paid professions in the world.
• BA (Hons) Accounting & amp; Finance: Innovative collaboration of the University with the body of the Global Body for Professional Accountants ACCA (Association of Chartered Certified Accountants) allows students to complete along with their degree and the Professional Title ACCA, in just 4 years! The program offers 9 exemptions to ACCA, 8 exemptions to CIMA (Chartered Institute of Management Accountants) and 8 exemptions to ICAEW (Institute of Chartered Accountants in England and Wales), with program graduates being employed directly in major auditing firms such as KPMG , Deloitte et al.
• BSc (Hons) Computing: The only one in Cyprus certified by BCS (British Computing Society), which is the first step to reach the CITP level (Chartered IT Professionals). Students during their studies work on real projects of various companies, and thus get a real hands-on experience. That is why a large number of students in this program accept professional offers before they even graduate.
• BSc (Hons) Psychology: Certified by the BPS (British Psychological Society) which automatically recognizes only British University graduates, and as a member, offers its students a number of benefits.
• Bachelor of Laws LLB ( Hons): The only law degree in Cyprus with the first Virtual Court and double professional recognition by the Solicitors Regulation Authority and Bar Standards Board of England and Wales and the Cyprus Legal Council./p>
• BA (Hons) English Language & amp; Literature: The British University of Cyprus is the ideal choice for all those who are interested in pursuing English Language Studies in our country!
Graduates of the program can choose employment in several fields such as teaching, advertising, theater, centers language learning, journalism, translations, etc.
• BSc (Hons) Sport & amp; Exercise Sciences: The students of the program have the opportunity to work with professional athletes and teams, applying their knowledge and gaining real experiences. This degree is now a necessary qualification to become a professional in this field. Graduates can choose from a range of professions such as (personal) trainer, coach, in fitness centers, in tourist accommodation, but also as Physical Education teachers in public and private schools.
• MSc Data Analytics: This state-of-the-art program provides students with the opportunity to obtain – in parallel with their master's degree – the SAS Joint Certificate in Business Intelligence and Data Mining, thus gaining a strong competitive advantage in the labor market.
< p>• MSc Cybersecurity: This program is the first in Cyprus in this field which has become necessary now in terms of data protection and security in every business. About 80% of our students in this program, are already in high positions in important organizations worldwide as they choose it not only for their professional promotion, but also for their academic development in this field, and as graduates they gain a serious advantage.
• MSc Forensic Psychology: UCLan Cyprus University is the only university offering this program and allows graduates to become Certified Forensic Psychologists in Cyprus.
Through training trips (field trips), job placements and internships (placements and internships), involvement in case studies and with ongoing guidance from industry partners, they gain substantial benefits of internships in organizations such as Auditors, Law Firms, Law Firms, Law Firms Informatics and Technology Organizations.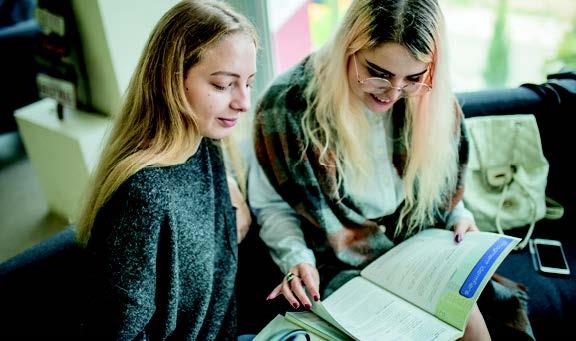 THE ONLY THE UNIVERSITY OF LARNACA
The Student Accommodation of UCLan Cyprus University, was specially constructed in order to cover all the needs and desires of the university students regarding their accommodation. Completing the state-of-the-art building unit of UCLan Cyprus University, our student complex has the ideal location for our students, while being located within the area of ​​our university building, providing British University of Cyprus students with all facilities and comfort. a modern dormitory complex. Student's Nest provides our students with a modern, comfortable and safe environment for a pleasant student life, within its 171 student rooms.
On the premises of our student complex you will find:
• Outdoor pool
• Games room/TV lounge
• Vending machines
• Parking lots
< p> • Bicycle parking
• 24 hour security service

CONTACT DETAILS
For more information, contact call
at +357 24 694000
or admissions@uclancyprus.ac.cy.
www.uclancyprus.ac.cy