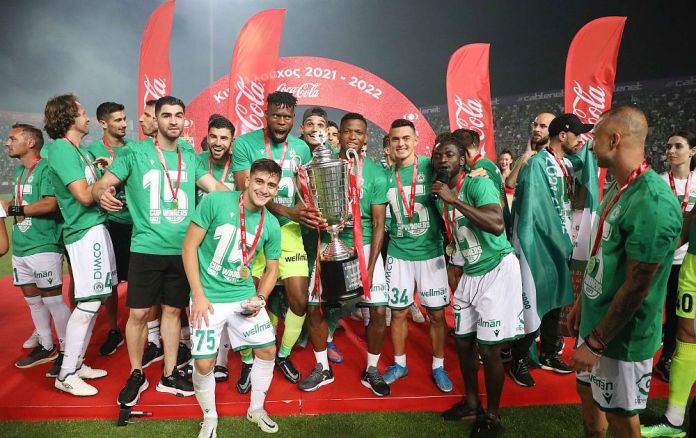 The 74th birthday finds Omonia officially in a group of European organization, after yesterday UEFA formalized that the cup winner of Cyprus, that is the clover, will start its European obligations from the playoffs of the Europa League. So, in the worst case, he will play in the Conference League groups. Yes, it was not a new development and it was something that everyone knew before the cup final, but there was a small "cloud of doubt". But now this & # 8230; cloud is gone.
It was something like & # 8230; birthday gift for the green building, since like today, on June 4, 1948, Omonia was founded. A team with rich social and sports action that led its people to the streets for festivals many times. Specifically, 21 times to celebrate a championship and another 15 for a cup, and these only in football. He has to show several trophies in other sports as well. But football is taking the lion's share and in the last three years, the joys & # 8230; increased. And this is because it manages to be in groups, going through one of the best periods in its history. So Omonia will start its European obligations in the Europa League playoffs on August 18 and aims to be in these groups, something it did in the period 2020-21.
& nbsp;
Finally, Horatska
Casper Horatska is the seventh footballer to say goodbye to "Elias Poullos" at the end of this season. Expected development, since the Polish goalkeeper would take a place in list A this year, since it was not counted and in this position there are four more goalkeepers. As is well known, "goodbye" said Cepovic, Assade, Boteak, Gometh, Kiko and Hubochan.
& nbsp;
He is not in a hurry, but he is talking /p>
Nothing may have been announced regarding the additions, but the programming team has several cases in mind and with some it is at an advanced stage. Of course, the fact that the preparation will start at the beginning of July, gives flexibility and possibility so that there is no rush in the staffing.
Like this:
Like Loading .. .