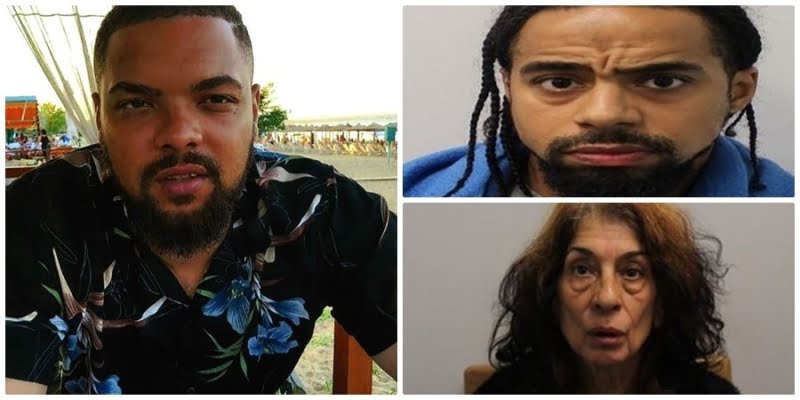 A Cypriot was sentenced to nine years in prison, who, with the help of his mother, killed a 23-year-old man and burned his body in order not to pay the money he owed him.
According to an announcement by the Metropolitan Police, it is about 34-year-old Raphael Kokkino, who killed 23-year-old Jean Loike Guei in order not to pay his debt.
The 34-year-old Cypriot was sentenced to nine years in prison for manslaughter and four years for interference with the judicial process. The penalties for the offenses are concurrent.
Two other people, his 30-year-old friend, Aaron Williams, and his 71-year-old mother, Sophia Kokkinos, were found guilty of interfering with the judicial process and will be sentenced on June 22.
According to the facts of the case , the 34-year-old Cypriot invited the 23-year-old to his home in London and killed him. Then, with the help of his 70-year-old mother and his 29-year-old friend, they disposed of the body and tried to clean up the scene of the murder.
Police believe Kokkinos killed the 23-year-old as soon as he entered his home. He then dumped the body in suburban Mitcham Common and set it on fire to cover his tracks.
CCTV footage showed a line of vehicles heading towards Mitcham Common in the early hours of September 17. At one point the cameras showed what appeared to be a bulky and irregular shape in the open trunk of one of the vehicles which police believed to be the body of the 23-year-old.
The car used to transport her body was later sold by Red's 29-year-old friend, and the new owner told police the vehicle was "extremely clean" and smelled of bleach.
Raphael Kokkinos pleaded guilty to manslaughter and his mum Sofia and his 29-year-old friend were found guilty of attempting to interfere with legal proceedings.
Also read: UK :Cypriot killed a 23-year-old man and burned his body with the help of his mother