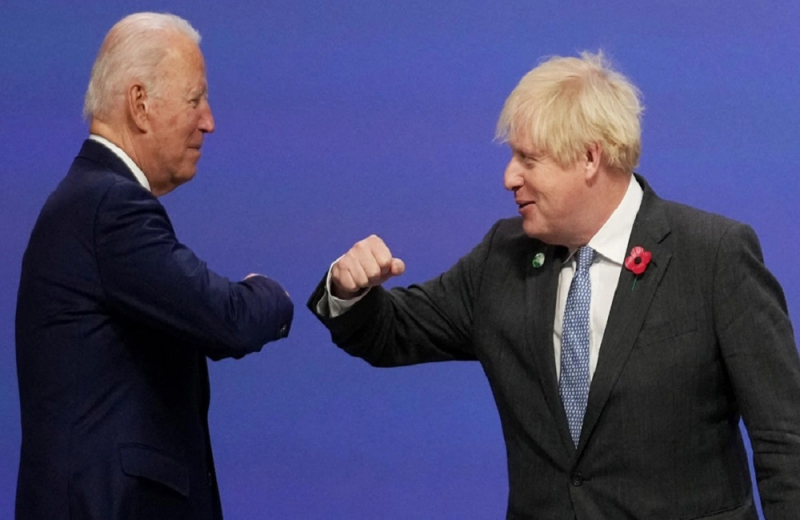 Anonymous officials and well-known journalists in the US and Britain are predicting a war and bidding for a tough stance against Russia in advance. We have rewritten the EU's inability to intervene decisively as a solution and a force for stability. This does not mean, however, that its policy should be determined by others, especially those who have little to lose from an aggravation of the situation. Because no matter how harsh the "sanctions" are, the only tool to deal with Russian aggression once the US has made it clear that it is not considering a military response, the one that will be hurt the most, apart from Russia, is Europe itself .
Germany is in the crosshairs of the "priests"
Of course, the arrows have been aimed mainly at Germany, because it insists diplomatically and does not decide to supply Ukraine with military equipment, limited to only… 5,000 helmets. The argument that more weapons will bring peace certainly needs further discussion, but it obviously depends on the point of view, one sees the usefulness of weapons.
But the truth is that Berlin is not the only one afraid of a rift with Moscow. The imposition of tough sanctions, as suggested by the US and Britain, for example the exclusion of Russia from the SWIFT interbank system , will mathematically lead to a freeze on gas flows in the middle of winter. This would have dramatic consequences for businesses and households in Europe, and anyone who believes that the closure of the Russian tap could be replaced by a few thousand (non-existent) tankers carrying liquefied natural gas from the US or elsewhere.
Currently 47% of gas imports and 25% of EU oil imports come from Russia. In some countries, such as Austria , Finland or Lithuania , dependence on Russian gas is almost 100%. In Slovakia it is over 80%, in Poland close to 70%, in Germany just under 60%, in Italy it is at 40%. But Italy has other interests and has also built pipelines with Russia. It was no coincidence that the majority of Italian businessmen attended the teleconference meeting with Vladimir Putin on Friday, refusing to cancel the appointment as requested by certain circles in Rome.
Trade sanctions would also be important for Europe and especially for some countries. One third of Russia's imports come from the EU, and one third of its exports go to it . A percentage that a few years earlier was even higher. So Moscow will suffer from the sanctions, but maybe the Europeans will suffer more. Therefore, those who seem to enjoy the "front pages of the war" almost with pleasure, it would be good to remember, for example, how much certain sectors of the Greek economy were affected, among them the rural one by corresponding much "milder" sanctions, after the previous crisis in Crimean peninsula and the Donbas.
Moscow, however, is taking action
It should also be noted that after the crisis of 2014, Moscow has tried to reduce its dependence on the international financial system and has increased its foreign exchange reserves . It is currently estimated at $ 640 billion, or about 40% of the country's GDP. Its trade balance is consistently positive and its economic indicators are upward, regardless of whether this is not always reflected in the daily lives of ordinary Russian citizens. By the way, it will be them and not Putin himself, who will suffer the most in the event of precautionary sanctions.
Russia has also been considering an alternative international payment system in cooperation with China for some time, in order to limit a possible blockade by SWIFT. Trade with Beijing has also intensified in recent years. Imports from China have reached 24% and exports 15% with an upward trend. And the attitude of the Biden administration probably brings them closer.
A crucial political decision
The crucial question, however, remains political and Europeans will have to take it at some point. Would the harsh economic sanctions act as a deterrent to a Russian attack, as the hawks in London and Washington claim, or would it have the exact opposite effect, in the logic of "the wet one is not afraid of the rain"? It is a question that Europeans need to think about seriously before making any decisions, without succumbing to outside pressures, which, among other things, aim to divide the EU and lead to even greater devaluation.