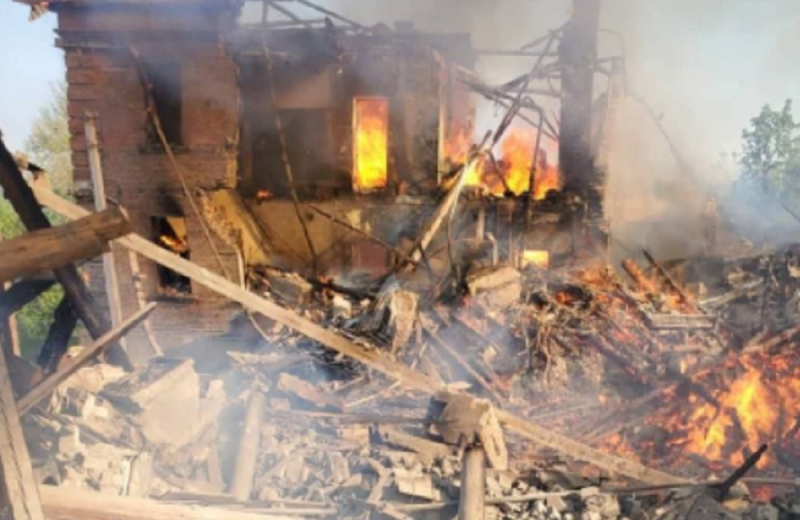 Hours of agony for dozens of people trapped under the rubble of a school in the Ukrainian village of Bilokhorivka , which was a civilian shelter and was bombed by Russian forces. Two were killed and at least 60 were injured in what became known as the "Cold War."a bomb at a school where about 90 people had taken refuge, resulting in a fire . " The fire was extinguished after almost four hours. "The wreckage was then removed and, unfortunately, the bodies of two people were found," he told the Telegram. "Thirty people were pulled from the rubble, seven of them who are injured ", Gaidai added. "Sixty people may have died under the rubble of buildings."
At the same time, Gaidai pointed out that, according to preliminary information, the bombing of the village of Sipilovo destroyed a house and 11 people remain in the rubble .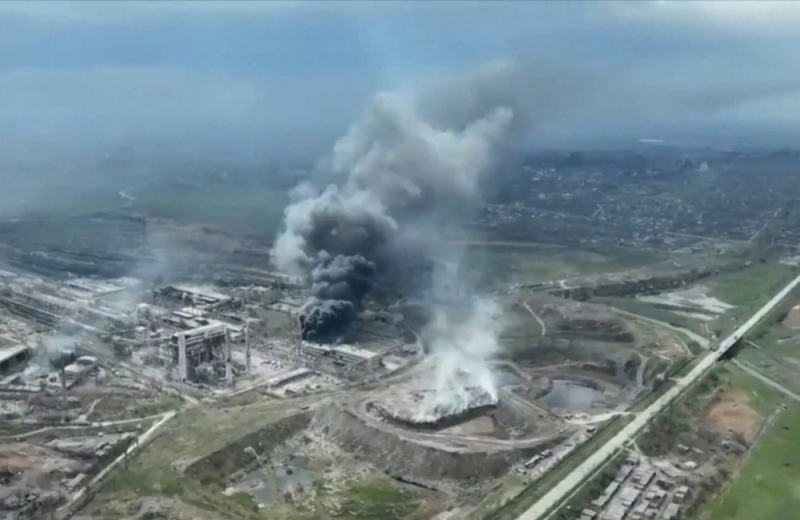 At the same time, a museum dedicated to the 18th-century philosopher and poet Khryori Skovorodas was destroyed by Russian bombing. During a night raid in the village of Skovorodinivka in eastern Ukraine, the roof of the museum was hit, causing a fire in the building and injuring its 35-year-old guard.
Meanwhile, the evacuation of civilians from the Azovstal plant in Mariupol has been completed. In his speech late at night, the Ukrainian President said that Kyiv was trying to get Azovstal and its troops out.
Volodymyr Zelensky said today that evil had returned to Ukraine delivering a moving speech on Victory Day , as Europe celebrates the surrender of Nazi Germany to the Allies that marked the end of World War II. The governor of Luhansk said today, confirming previous information that the city has been occupied. Chechen leader Ramzan Kadyrov said earlier today that his troops had taken control of the largest part of Popasna. For his part, Luhansk Governor Serhiy Gaidai told Ukrainian television that "Ukrainian troops had retreated in search of more secure positions", adding: "Everything has been destroyed there."
#Russian forces dropped a bomb on the school of Bilohorivka, #Luhansk region, where almost the entire village was staying, reports #Ukrainian media.

There were about 90 people in the school. Nearly 30 people have already been taken out of the rubble. pic.twitter.com/mNAawnd9CJ

— NEXTA (@nexta_tv) May 7, 2022
Global Concerns Over Putin
Concerns prevail in the international community about the power show that Vladimir Putin is expected to make tomorrow in Moscow at the military parade marking the 77th anniversary of the Soviet Union's victory over Nazi Germany.
sounded the alarm for possible nuclear use. However, the Kremlin denied such a possibility, while the CIA announced that it has no indications that Russia is preparing to use nuclear weapons.
Additional aid from Britain and Germany
The Government of Britain has announced that it will provide additional military and financial assistance of 1, 1.3 billion (87 1.87 billion). in Ukraine, in view of today's video conference of G7 leaders in which Ukrainian President Volodymyr Zelensky has been invited to attend.
Conservative Prime Minister Boris Johnson , is among the main supporters of Kiev's efforts to repel the invasion of Russian forces that began on February 24. His government has provided the Ukrainian army with anti-tank missiles, anti-aircraft defense systems and other weapons. Johnson's government says it's the UK's largest public spending on any war after them in Iraq and Afghanistan, although he did not specify how he does this calculation.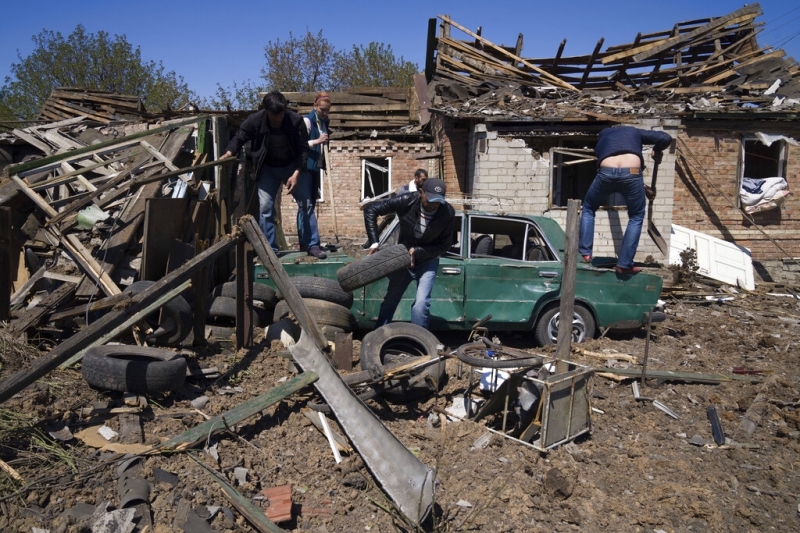 (AP Photo/Evgeniy Maloletka)
« Brutal attack by (Russian President Vladimir) Putin does not only cause untold disaster in Ukraine – also threatens peace and security across Europe ", Argued in a press release issued by Mr. Johnson, the first Western head of government who spoke to the Ukrainian parliament since the outbreak of war last week.
In turn, the Ministry of Development < strong> Germany announced the provision of additional financial assistance of 63 million euros to Ukraine. " It is important for me that Germany helps Ukraine not only militarily, but also to make the lives of the Ukrainian people a little more bearable "Development Minister Svenya Sulze told the Bild am Sonntag newspaper.
" "", continued Mrs. Schulze. The amount "will be used to restore the supply of drinking water" and to "rebuild damaged apartments, schools and kindergartens," he explained. " Other ministries are giving even more money and we will do more. "Once the bombs stop dropping, Germany will help, offering billions for reconstruction." My ministry is already preparing for this ", he added.