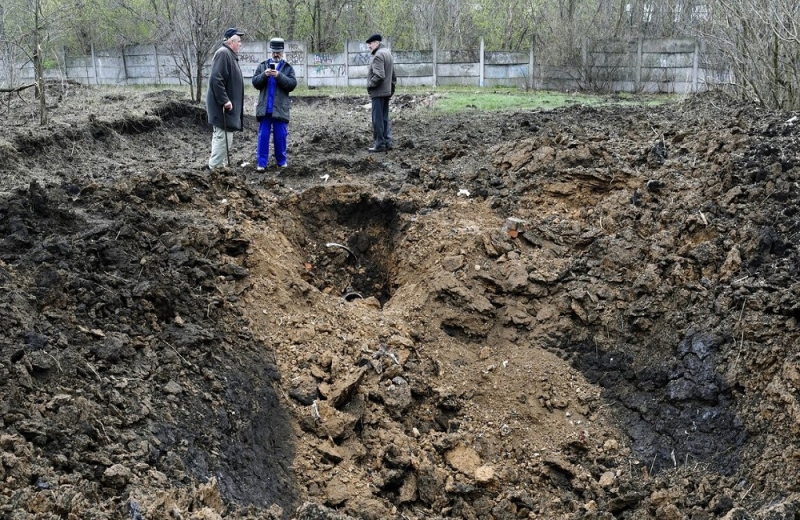 humanitarian corridor for evacuating civilians from war zones will open on Tuesday in Ukraine , in the absence of an agreement with Russian "Today, April 19, there will be no humanitarian corridor. Heavy bombardment continues in Donbas," said Ukrainian Deputy Prime Minister Irina Verestsuk. In eastern Ukraine, where Russian forces launched, according to Kyiv, a major offensive yesterday, Monday, Verestsuk said in a Telegram post.
As for Mariupol , the city-port of strategic importance in the Sea of ​​Azov, in southeastern Ukraine, which has been besieged by Russian forces since early March, "the Russians refuse to open a corridor for the exit of civilians in the direction of Berdyansk", adds Verestsuk. p>
"We continue the difficult negotiations for humanitarian corridors in the regions of Kherson (southern) and Kharkov (eastern)", the Ukrainian official underlines.
>
Moscow says it hit 1,260 targets overnight
Russia says it carried out dozens of air and missile strikes in eastern Ukraine overnight, with Kyiv the Russian army launched an extensive attack on Donbas.
"High-precision missiles of the Russian Air Force destroyed 13 strongholds of Ukrainian army units", as well as "concentrations" of troops near the city of Slovyansk, in the Donetsk region, the Russian Ministry of Defense also announced.
"The Russian air force hit 60 Ukrainian military installations," mainly 53 military and military bases and three command centers, according to the ministry.
The Russian artillery targeted < strong> 1,260 Ukrainian military positions and facilities , mainly in the regions of Nikolaev and Zaporizhia (southern Ukraine).
The Russian army claims to have hit 25 army posts, ammunition depots, two Bouk-M1 missile systems and 1,214 troop gathering points. The ministry also said it had destroyed two more Totchka-U rocket depots in Cervona Polyana (eastern Ukraine, Lugansk region) and Balaklia (northeastern Ukraine, Kharkiv Oblast).