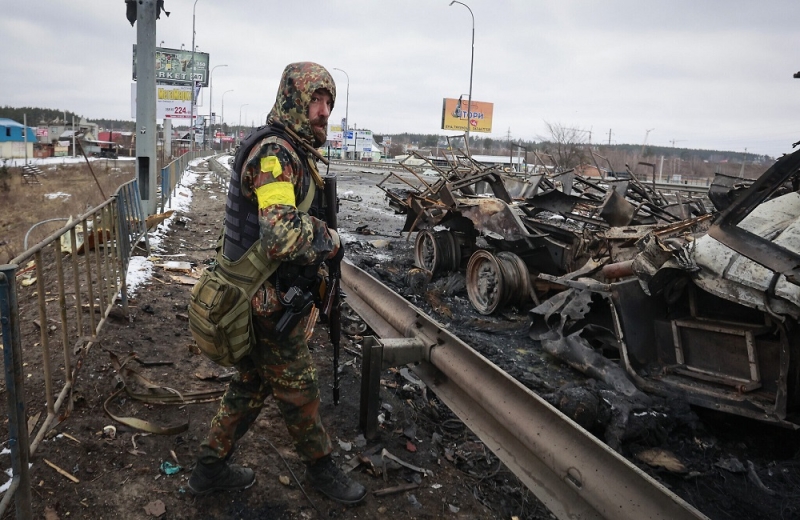 "According to our information, about 600 people (& # 8230;) are being held in specially designed basements in the Kherson province," said Tamila Tacheva, a spokesman for the Ukrainian president for Crimea, a Ukrainian peninsula annexed by the Moscow in 2014 and borders Kherson.
The detainees are "mainly journalists and activists" who organized "rallies in favor of Ukraine in Kherson and its province" after the occupation "According to our information, they are being held in inhumane conditions and are being subjected to torture," Tacheva said, without elaborating. p>
Some of the Ukrainians detained in the Kherson region – civilians but also prisoners of war – were later transferred to Crimean prisons, according to her.
The Ukrainian province of Kherson, which is raining The Black Sea and Azov Seas, with an area of ​​about 28,000 square kilometers, had a population of more than one million before the start of the Russian invasion on February 24.