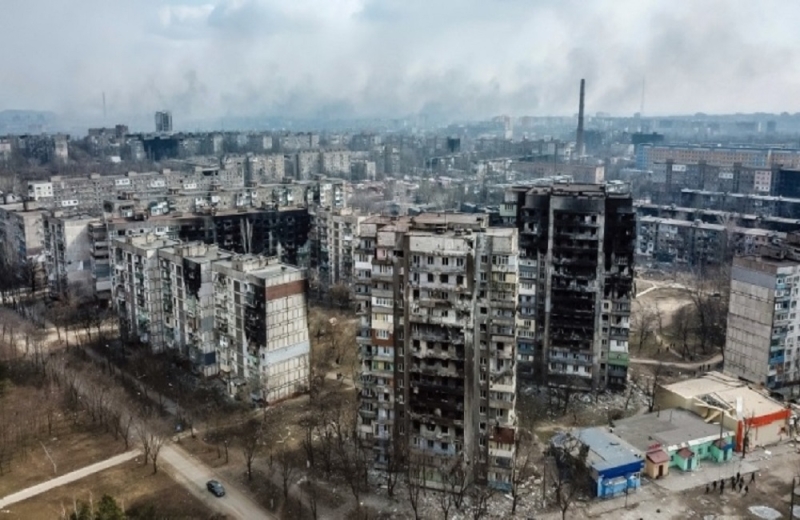 p>
Vadim Boichenko said the wells had been contaminated by the bodies of those killed in the Russian bombing and siege. The collection of the dead by the Russian conquerors of the city is proceeding slowly.
"Dysentery and cholera have broken out. "Unfortunately, this is the assessment of our doctors: that the war that claimed the lives of 20,000 people, unfortunately, with these epidemics, will kill many thousands more Mariupolites", said the mayor speaking on Ukrainian public television.
< Boichenko, who is no longer in Mariupol, said the city had been quarantined.
According to Ukrainian authorities, about 100,000 people remained in Mariupol, which before the war numbered about 430,000 inhabitants but now it has been turned into a desert.
The mayor, who said last month that Russian bombing had turned Mariupol into a "medieval ghetto", said residents had been forced to drink water from wells because the city was no longer running and the sewer system was out of order. He called on the United Nations and the International Committee of the Red Cross to help open a humanitarian corridor for those who wish to leave the city. According to Ukrainian officials, there is no electricity or gas in Mariupol.
The World Health Organization warned last month that there was a possibility of cholera in Mariupol. The British Defense Ministry earlier today also assessed that there is such a risk because the medical services are collapsing.
Russia has not yet commented on Boichenko's statements or London's estimates.
> Pro-Russian guerrillas say they have surrounded the Nitrogen chemical plant in Sheverodonetsk
Pro-Russian rebels in Donbas say they have surrounded the Azot chemical plant in Severodonetsk, a city at the center of the fighting for weeks.
"A small group of Ukrainian fighters can no longer leave the plant. . "All escape routes are cut off for them," the "ambassador" of the self-proclaimed People's Republic of Luhansk in Moscow, Radion Mirosnik, told Telegram.
Kyiv recently claimed that hundreds of locals and factory workers were using its basements as shelters.
This situation is reminiscent of what happened in Mariupol, where thousands of residents and Ukrainian soldiers took refuge in the Azovstal steel plant and remained surrounded there for weeks, until they finally surrendered. Many Ukrainian soldiers are now being held captive by the Russians.