The Russian general was sent to Ukraine to personally undertake the operation in Donbas and eastern Ukraine
With the war in Ukraine not to develop as Russia would like, another headache seems to be added for Vladimir Putin.
In the last few hours, rumors have been circulating – without any official confirmation from an independent source – that the Chief of the General Staff of the Russian Armed Forces, General Valery Gerasimov, was wounded after a Ukrainian attack on Izium in the Kharkiv region. According to Ukrainian Interior Ministry sources, as well as international media , Gerasimov was injured in the leg, but the injury did not pose a risk to his life.
According to the same sources, the Russian general was sent by Putin to Ukraine to personally undertake the operation in Donbas and eastern Ukraine.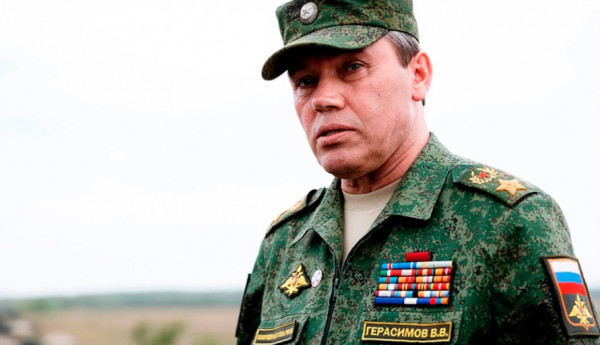 What Ukrainians say
The news was broadcast by the adviser of the Ukrainian Ministry of Internal Affairs, Anton Gerashchenko, noting that the explosion took place in Eastern Ukraine, at the Russian headquarters in the region, in the city of Izium.
According to the Interior Ministry adviser, "it was known that Chief of General Staff Gerasimov was at the headquarters to coordinate the attack in Slovyansk."
reported Gerashchenko.
⚡️We received confirmation of yesterday's explosion in #Izium (Eastern 🇺🇦) near 🇷🇺 headquarters. It is known that 🇷🇺 Head of General Staff Gerasimov was there to lead attack on #Sloviansk.

Large number of casualties among senior 🇷🇺 officers has been confirmed.#UkraineRussianWar

— Anton Gerashchenko (@Gerashchenko_en) May 1, 2022
High-value target
Former Ukrainian journalist and publisher Viktor Kovalenko wrote on Twitter that yesterday's attack on the Russian headquarters in Izium was designed to hit the "high-value target", the Chief of General Staff Russian Army Chief of Staff.
"The Kremlin sent him there to secure a victory ahead of the May 9 parade. "Gerasimov was close to the blast, but he was injured," Kovalenko said. >
in.gr