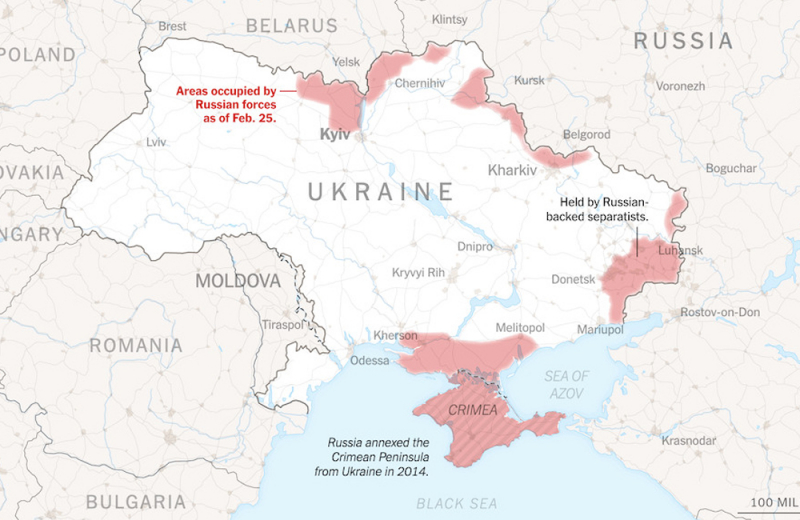 Clashes continue in Ukraine, between the country's army and the invading Russian forces. As you can see in the main photo of the article, on the map published by the New York Times, the Russians have managed to take control of a number of areas and their main forces are very close to Kiev, where the siege continues. In addition to Crimea and the Ukrainian regions to the east (Donetsk, Lugansk), Russian forces appear to have advanced north of the Kiev, Chernihiv and Kharkiv regions.
Russian forces now have enter the western suburbs of the Ukrainian capital, but are reportedly difficult to cross to the east.
Ukrainian forces say they have prevented Russian troops from occupying the city of Chernihiv in the northeastern part of the Ukrainian capital.
groups of saboteurs operating in the city. Intelligence reports from the Pentagon and the United Kingdom Department of Defense have stated that Russia intends to encircle the Ukrainian capital.
According to maps published by the Times, there are five points in the greater Kiev area where fighting and exchanges of fire have taken place (Gostomel, Obolon, Minsk Massif, Darnitsky, Kiev thermal power plant), while they have been destroyed or (severely damaged). according to other sources) and two bridges, one to the west of the city center and one to the north.
The map of the battles around Kiev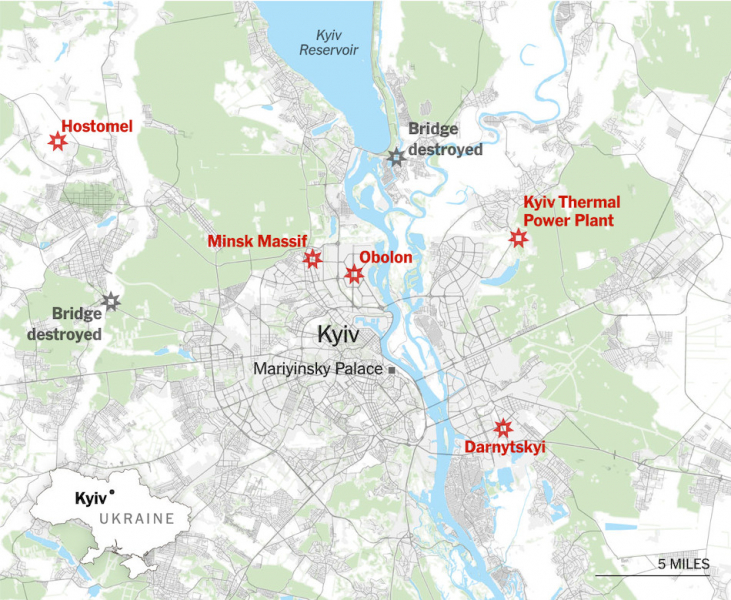 The battles in Chernobyl
The New York The Times also covers the area around the battlefield around the decommissioned Chernobyl nuclear power plant north of Kiev.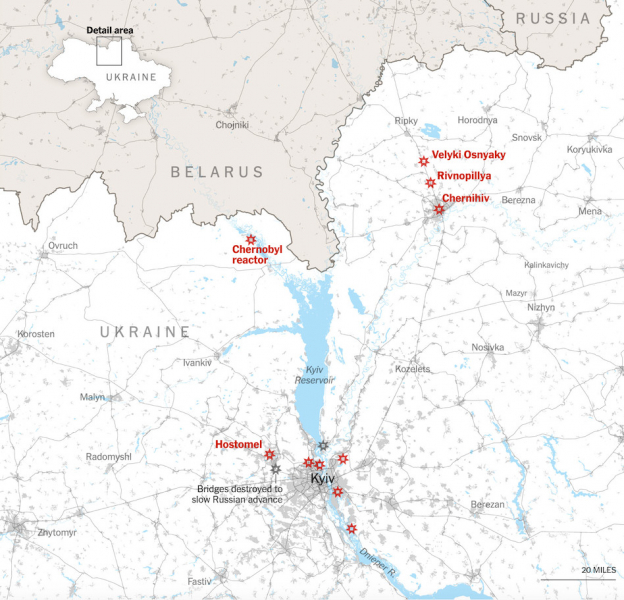 In the Donbas region (where Donetsk and Lugansk are located) to the east , Ukrainian forces appear to have managed to repel the Russian, at the contact line, for the time being. recapture by Ukrainian forces.
In fact According to Ukrainian sources, the Kiev forces managed to recapture the area. .