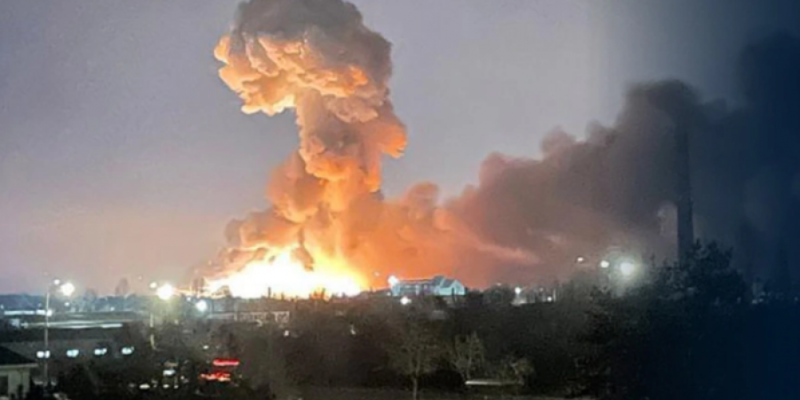 Ukraine announced today that it faced overnight "the largest attack with unmanned aircraft (drones)" against Kiev "since the invasion began" of Russian forces in the country, with military authorities saying they shot down 52 of the 54 kamikaze drones launched by Russian forces, of which "more than 40" above the capital.
"In total, a record number of kamikaze drones were launched: 54!", the Ukrainian air force says in a post on Telegram, in which it notes that it "shot down 52".
The authorities announced that so far the two dead and three injured in Kiev.
"This is the largest drone attack against the capital since the beginning of the invasion" of the Russian forces, the regional military command also reports on Telegram, clarifying that this attack "was carried out in several waves and that the alert that was declared lasted for more than 5 hours!".
"According to according to the first data, more than 40 Russian drones were shot down by air defense systems. over Kiev, he noted.
According to the regional administration, "after the downing of the drones" of Russian forces "debris fell on seven-story building" in the Golosiivskiy district, killing one person and injuring another.
A fire also broke out in a warehouse area, which spread to 1,000 square meters and killed one person who was there, according to the source.
"First aid services are at the scene,", regional authorities said.
In the Solomyanskiy district, a 41-year-old man died and a 35-year-old woman was hospitalized, Kyiv Mayor Vitali Klitschko also added.
"Today the enemy decided to 'congratulate' residents of the capital for Kyiv Day with the help of its killer drones", the regional authorities also noted ironically, referring to today's celebration in the Ukrainian capital.
This is the 14th Russian attack with non- drones against Kiev since early May, according to authorities.
A total of 54 kamikaze drones were launched "from the Bryansk and Krasnodar regions" in Russia, the Ukrainian air force also clarified, expressing its satisfaction with the downing of 52.
According to it, Russia mainly targeted "military facilities and critical infrastructure in the regions in the central part of the country, especially in the Kiev region".
Read also: Russia: Escalation if Britain continues to supply Ukraine with weapons
Source: APE-MBPE