The island Zmiinyi or Fidonisi in Ukraine became known thanks to the news that 13 Ukrainian soldiers, who refused to surrender to the Russian forces, were "gassed" by the Russians. This was one of the biggest fake news of the war in Ukraine . One month after the start of the Russian military invasion, the soldiers who had taken over the guarding of the ancient Lefki, as the island is known, are not only alive but were released after an exchange of troops between the two warring parties.
According to the news transmitted by the British Daily Mail, the heroic soldiers have now returned to their own people in Ukraine.
How from the "execution" we reached the surrender
As it sounds in a sound that had gone viral, the Russian forces threatened the soldiers that if they did not surrender, they would open fire on them. The 13 Ukrainian Guards They responded negatively to warnings from a Russian warship, according to audio material from Kyiv. The Ukrainians claimed that they were executed while the Russians surrendered to avoid bombing.
The news of the release of the arrested soldiers was confirmed on Thursday 24 March and the Parliament of Ukraine.
"They died heroically. "They did not give up," Ukrainian President Volodymyr Zelensky said of the 13 Ukrainian border guards on the island of Zmiinyi, opposite Odessa. The soldiers approached by a Russian ship, according to Ukrainian authorities, knew "they were convicted but did not leave their positions, nor did they surrender when the crew of a Russian warship sent them a wireless ultimatum to hand over their weapons." Instead, the Russians said they had been rescued. This fact is confirmed almost a month later.
What is Fidonisi
Until 1948 Fidonisi was considered part of the Romanian coastal city of Sulima. In 1948, the Soviets forced the Romanian side (occupied by Soviet troops) to accept the "transfer" of Fidonisi to the Soviet Union, as well as to move the Romanian border in the Danube Delta to the west, in favor of the USSR. Romania has strongly questioned the validity of this "treaty", as it has never been ratified by either country and considers Fidonisi Romanian territory.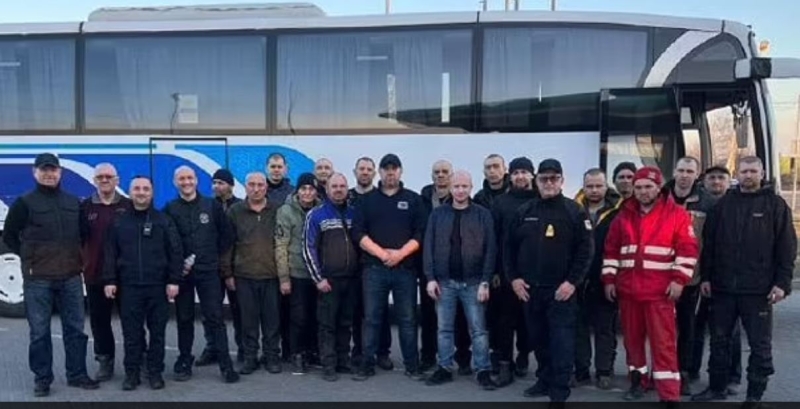 Source: politis.com.cy